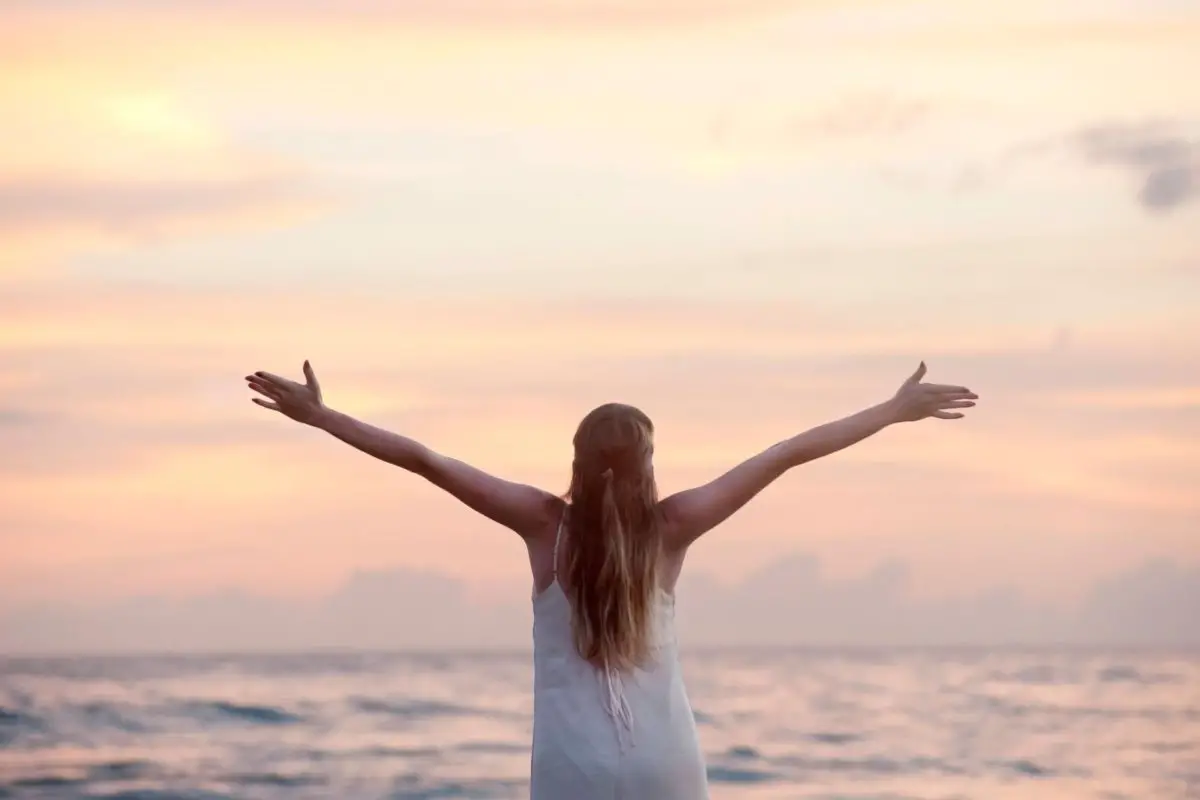 We all go through our ups and downs in life. Feeling unmotivated every now and then is a part of millennial life. There are a lot of things that one can do to get out of that self-doubting phase. Reading motivational quotes is one of the best and quickest way to get back in high spirits.
Whenever I feel low and unmotivated, I read motivational quotes and it works wonders. It reminds me of my potential and reignites my inner spark.
Today, I have decided to share with you some of my favourite motivational quotes to inspire you and take control of your life.
You can achieve anything in your life as long as you believe in yourself and strive to do better each day. Read the following quotes whenever you feel unmotivated and are in need of inspiration.
Always remember that you are a strong and an independent woman, with immense potential. Unleash your inner goddess and experience the power that you harbor.
11 Inspirational quotes to read when you are feeling low
Save this on Pinterest to read it later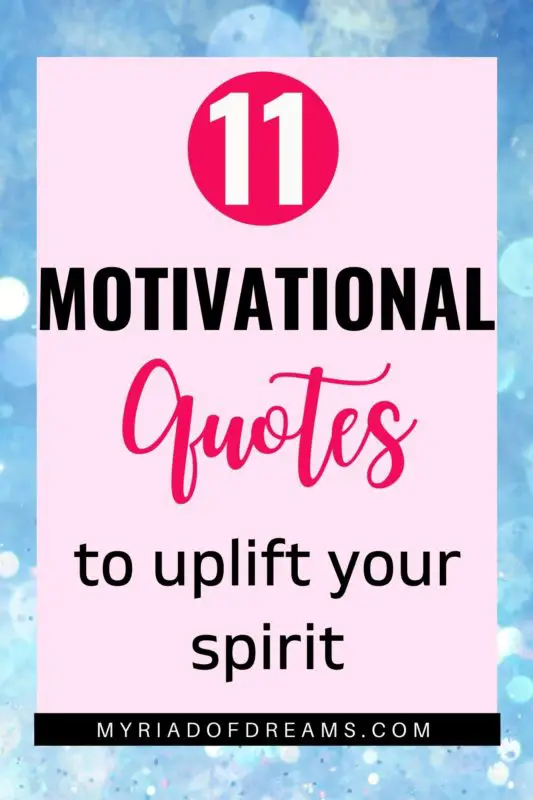 Motivational quote #1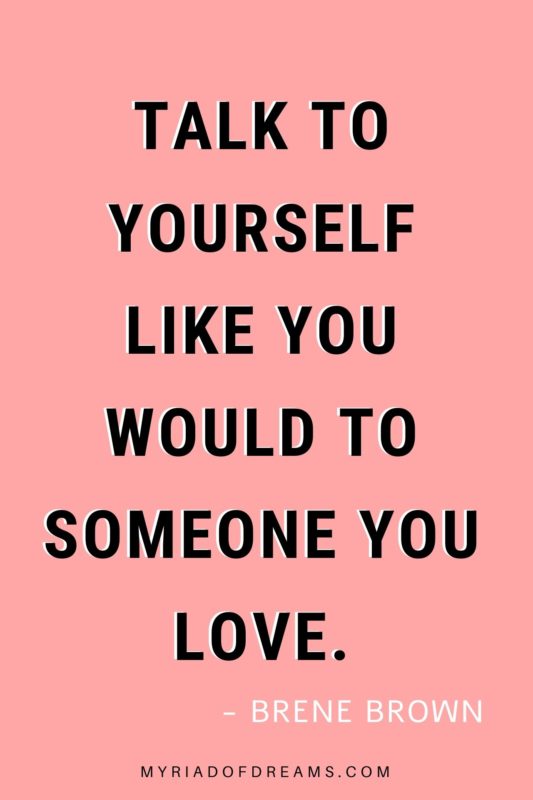 Self-talk is so critical. It helps us build our image, it tells us what we think of ourselves.
It is essential to treat yourself with respect.
Do not say things to yourself that you would not say to a loved one. Love yourself and move on.
It is OK to make mistakes. You are a human being. Forgive yourself and be kind.
You would choose your words wisely while talking to someone you love because you would not want to hurt their feelings.
But what about you? Why do you use hurtful words while talking to yourself? Care about your feelings, the same way you care about others.
You deserve respect and second chances too.
Motivational quote #2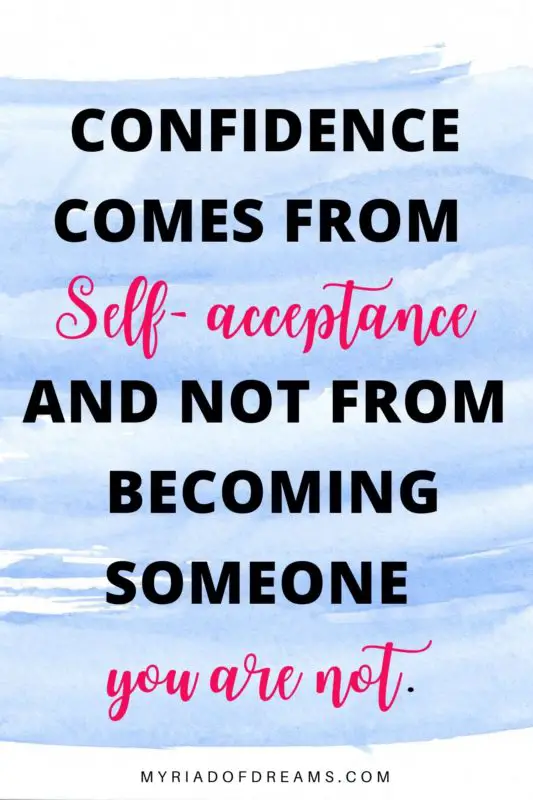 You are a beautiful and powerful woman.
Know your worth.
Accept yourself for who you are, because you are enough.
If there is anyone in this world that you should compete with, is you.
Do not try to become someone else.
Be unique and shine like a rising star.
Your uniqueness is your strength. Be confident and show the world, who you truly are.
Motivational quote #3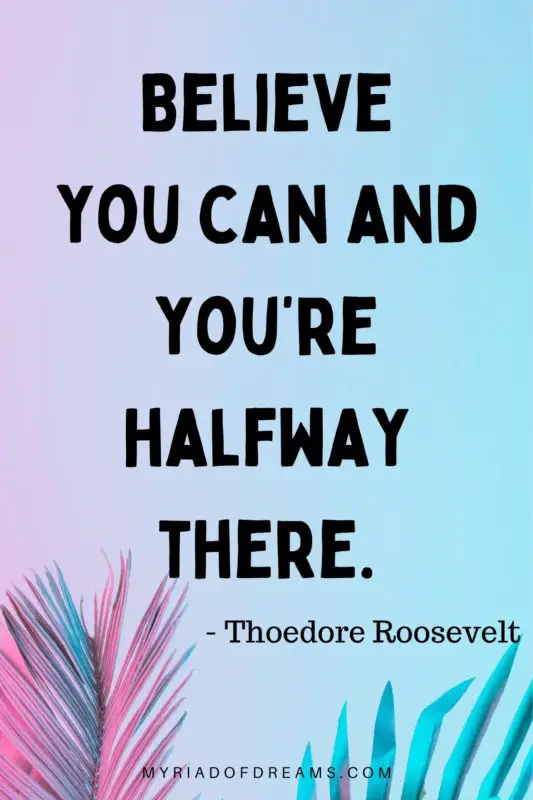 Have faith, and believe that you can achieve it.
How can you expect someone else to believe in you when you doubt yourself?
Dream big, make plans and start working on it.
Believe in your hard work.
Having faith is the most important step towards success.
No matter how perfect your plans are or how hardworking you are, if you do not believe that you can, you won't move forward. Therefore, learn to believe in yourself and see the magic unfold.
Motivational quote #4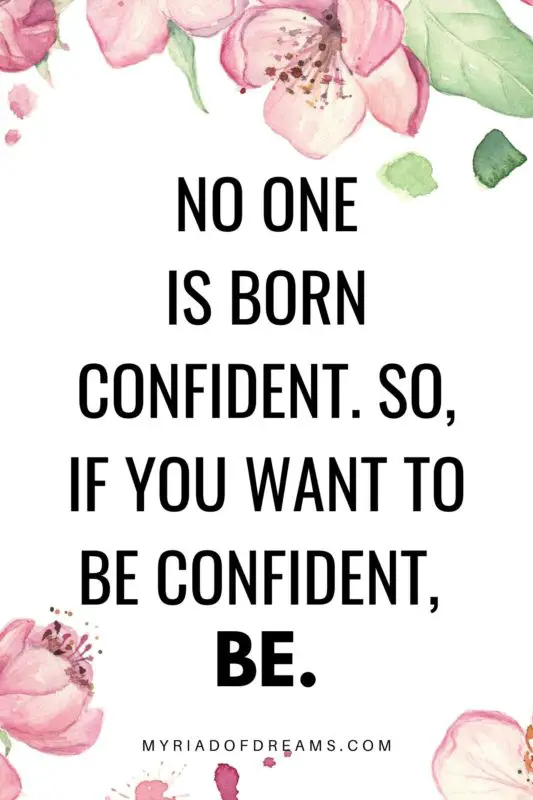 Confidence is not something that someone is born with.
Everyone acquires it over time.
Some of the most confident people that you know also went through low self-esteem issues in the past.
If you want to be confident, work on yourself. Because nothing in this world is unachievable.
Love yourself because you are perfect.
Motivational quote #5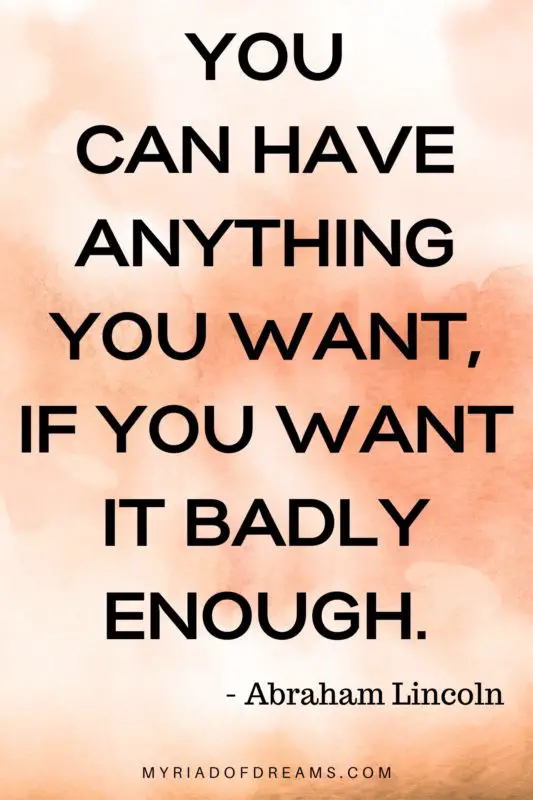 Go after your dreams. Chase them with all your heart.
Work hard and give your 100 percent to what you are doing.
Your will power has miraculous powers. It just needs to be strong enough.
Work hard and do not stop until you reach your goals.
You are powerful. You can do anything. Just keep trying.
Motivational quote #6
Try and be your friend.
Stop judging yourself for your mistakes.
Everyone makes mistakes but not everyone criticizes self.
Before seeking support and love from someone else, find love within.
Forgive your mistakes and support yourself like you would support a friend.
You have no control over what others think or say about you, but you can control your thoughts and actions.
Be gentle and treat yourself with utmost respect.
Motivational quote #7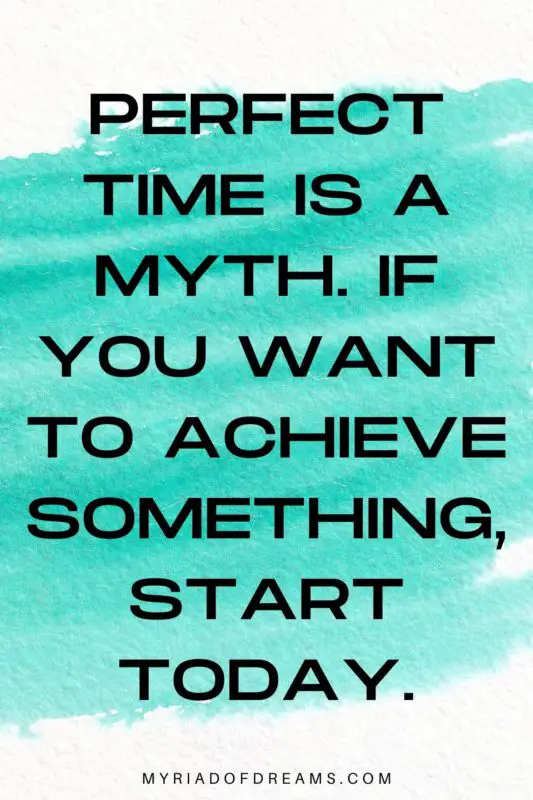 There is no such thing as the perfect time.
What you have right now is your golden moment.
The wait for the perfect time to begin something new leads to nothing but procrastination.
Your goals and dreams get farther away from you with each passing day. So, don't wait and start chasing your dreams today.
There always be something that requires your attention. This is how life is. Make your goals your priority and embark on your success journey today.
Motivational quote #8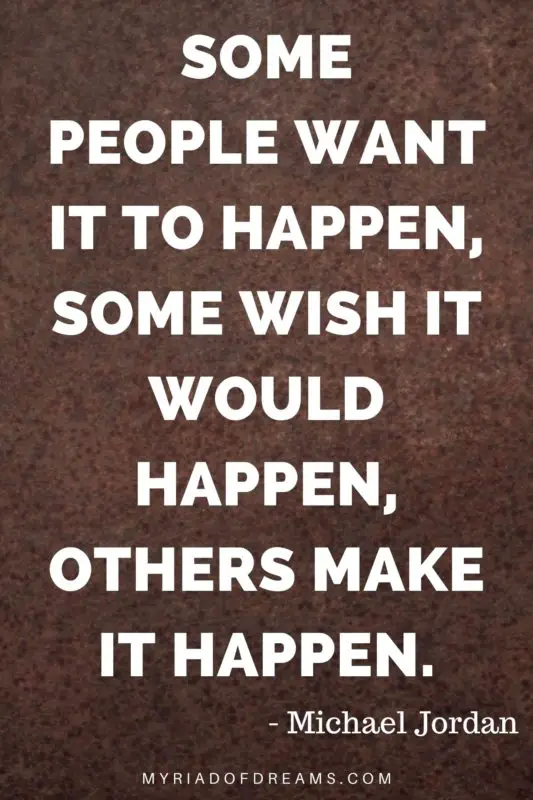 If you want a change, do something.
No change would happen, without you putting in the efforts.
Don't just wish, make it happen.
Make small changes, no matter how little they seem to you.
The tiny changes you make today will lead to positive life transformations tomorrow.
Be patient and get going.
Motivational quotes #9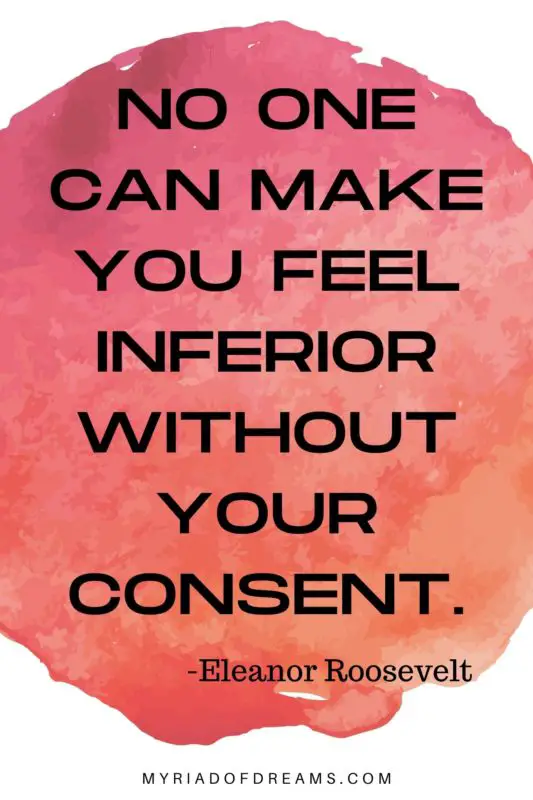 Stop thinking about what other people think about you and live your life to the fullest.
Do not let other people's opinion affect your mood.
What you think about you is more important than what others think or say about you.
When you start respecting yourself and know your worth, no one's opinion can mess with your mental peace.
Stop getting intimated by the opinions of people, who judge you before trying to get to know you.
Motivational quote #10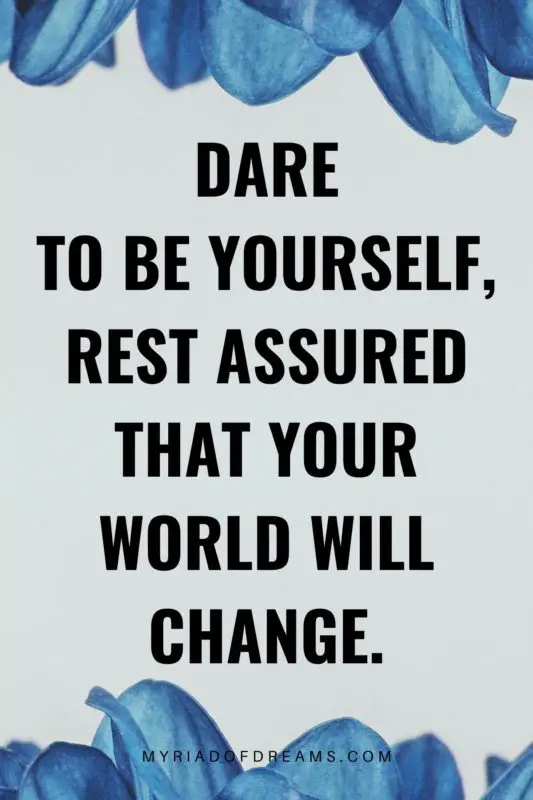 No two people are the same. Stop trying to fit in.
Be who you are and the things around you will change.
You lose yourself little by little, every time you try to fit into a mould that is not meant for you.
Instead of fitting in, create your own space. Make your own identity and prove your mettle to the world.
Live your life on your terms and make your happiness your priority.
Motivational quotes #11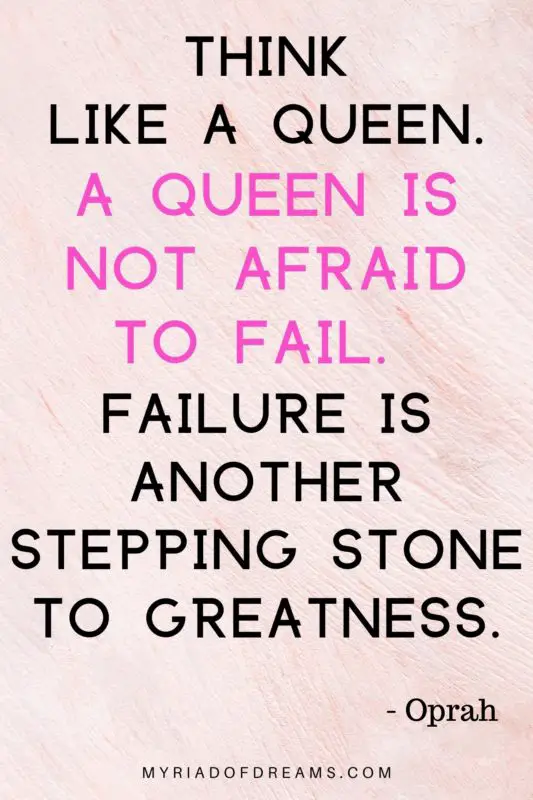 Do not be scared of failure and live your life like a queen.
Keep trying until you achieve what you want.
Take control of your life and climb the stairs to success with full confidence.
Failure is not the end of the world but the beginning of a new chapter of your life.
Try new things and do not let the fear of failure stop you from chasing your dreams.
You might also enjoy:
HOW TO STOP BEING LAZY AND BECOME INSANELY PRODUCTIVE
HOW TO BE MORE PRODUCTIVE : 13 AMAZING TIPS
70+ SELF-CARE IDEAS THAT WILL IMPROVE YOUR LIFE