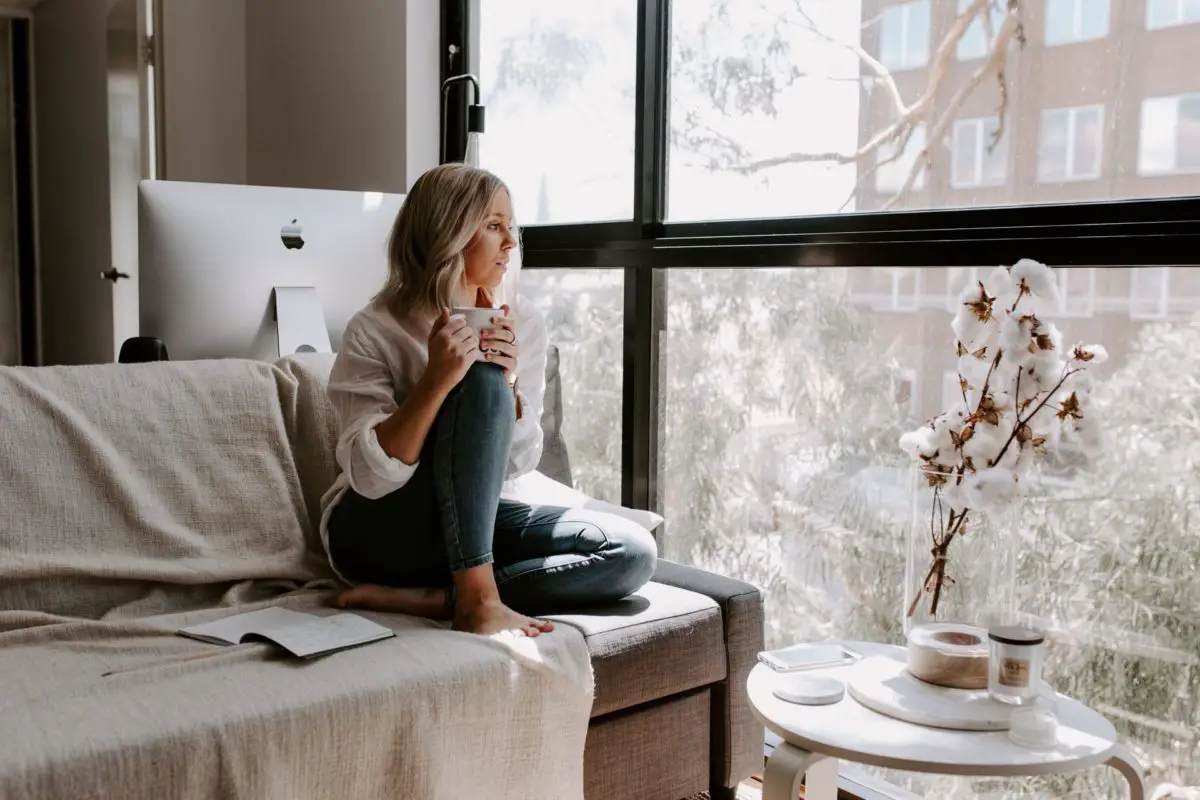 You are home, and you are bored. It feels like you have all the time in the world, and your mind has run short of ideas. Having no work to do would sound exciting, but now boredom is no fun.  Does this sound familiar? If yes, then I have got you covered, as I have created a list of 50 productive things to do when you are bored.
Feeling bored is easy and befalling into the pit of procrastination is even easier. Remember the time when you were busy and had put so many things on hold? Now is the time to do all of them. Lying on a couch and binge-watching Netflix or scrolling through Instagram the entire day is easy, but also detrimental to your productivity and body.
Use this time to sprinkle some organisation and planning onto your life.
Get things done you always wanted to, improve your life, pamper yourself, take care of your health and utilize this time rather than wasting it.
So let's find out some ways to pull you out of boredom and help you be more productive.
50 PRODUCTIVE AND FREE THINGS TO DO WHEN YOU'RE BORED AT HOME
Save this on Pinterest to read it later
#1 CLEAN YOUR HOUSE
Everyone likes a clean house but not everyone likes to clean. Now is the time to become a cleaning ninja and make your sweet home squeaky clean.
#2 GIVE AWAY UNUSED CLOTHES AND ACCESSORIES
Remember the beautiful red dress slumbering in the cabinet since last two years? Yup, the one that doesn't fit you anymore. Say adios to all the unused stuff and give it to the people who need them.
#3 DO YOUR LAUNDRY
It's time for that heap of clothes lounging on a chair for weeks to go into the washing machine.
#4 ORGANIZE YOUR WARDROBE
Stack up your pieces of denim and hang your delicate clothes. Make use of every drawer and shelf in your wardrobe.
#5 ORGANIZE FILES ON YOUR PHONE AND COMPUTER
Delete the files you don't need anymore. Create folders and store similar files together. This will help you reach the files you need, quickly when you are busy or in a rush.
#6 CLEAN YOUR FRIDGE
Face it! You have some forgotten food hibernating in your fridge. Set aside some good couple of hours to bring your fridge to its erstwhile gleaming glory.
#7 THROW AWAY EXPIRED PRODUCTS
Kitchen cabinets, bathroom shelves and medicine kit are some of the hotspots for the expired products to flourish. Get rid of all the unusable stuff and discover some free space in your house, you never knew existed.
#8 SORT-OUT PAPERS
Not all letters that drop by in the letterbox are important. Throw the ones you don't need. Hold on to the important documents and get rid of the rest.
#9 TRY OUT A NEW RECIPE 
Grab the opportunity to broaden your flavour spectrum and try out a new recipe. Trust me, your taste buds will thank you.
#10 DO MEAL PLANNING
Plan and prep the meal for the coming week. After all high quality, home-cooked and cheap food doesn't hurt. Meal planning is not only an excellent way to kill boredom but is also a fabulous step to a healthy lifestyle.
#11 READ A BOOK 
Reading a book has never been easier. You can read a book the traditional hard copy way or in the electronic form. Reading is one of the smartest ways to gain knowledge. If you are not an avid reader, try listening to one. You can easily find free E-Books and Audio Books online.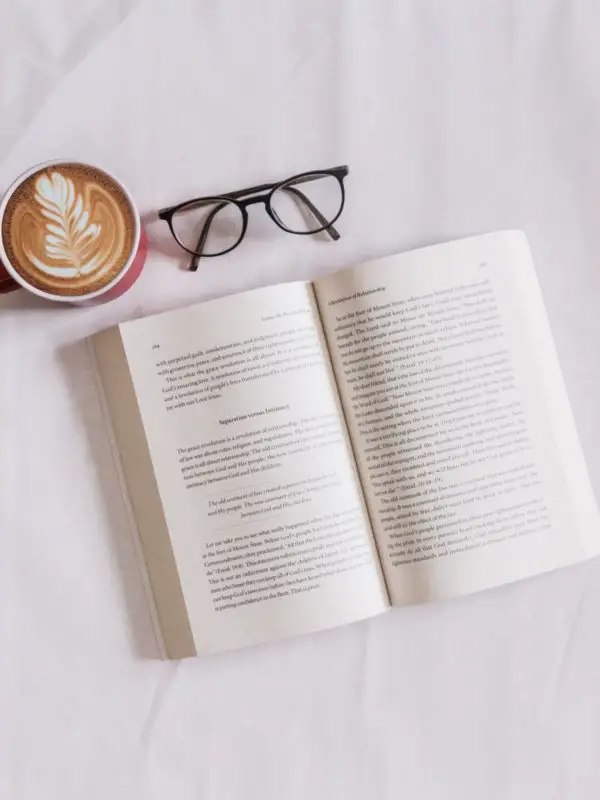 #12 LEARN A NEW LANGUAGE
Take advantage of the free YouTube channels and mobile apps to learn a new language.
#13 START A GRATITUDE JOURNAL 
Boredom opens a window to futile thinking and self-doubt. To save yourself from the darkness of negative thinking, start writing about all the things for which you are grateful. Maintaining a gratitude journal allows you to focus on the things you have in your life.
#14 CALL YOUR FRIEND OR FAMILY
Call your parents or call your childhood friend, you haven't met in months. Know what's going on in their life, how they are doing and rekindle some good old memories.
#15 CREATE A BUCKET LIST 
Making a list is such a fun way to chase your dreams. Make as many bucket lists as you can and with all your heart start working towards achieving each one of them. Make a list of the places you want to go, foods you want to try and things you want to do.
#16 MAKE A MONTHLY BUDGET PLAN
Plan your finances before you spend them. Make a budget plan for the upcoming month and try to stick to it.
#17 SET NEW GOALS 
Set a few short term and few long term goals. Write where you want to see yourself in six months or two years from now. Give clarity to your dreams and aspirations.
#18 CLEAN YOUR INBOX
Delete all the unnecessary emails catching some Zs in your inbox for months or even years. Unsubscribe from all the emails you don't wish to receive anymore.
#19 UPDATE YOUR RESUME
Even if you are not looking for a job right now, update your resume. Have a professional-looking, updated and improved resume ready at all the times.
#20 DO YOGA 
I am sure you are aware of the benefits of Yoga and maybe you have tried it before. Use the time to learn some new Yoga poses at the comfort of your house.
#21 MEDITATE
Time to tame the wild mind. Meditation may seem a little daunting in the beginning, but with practice, it can drastically improve your concentration and focus.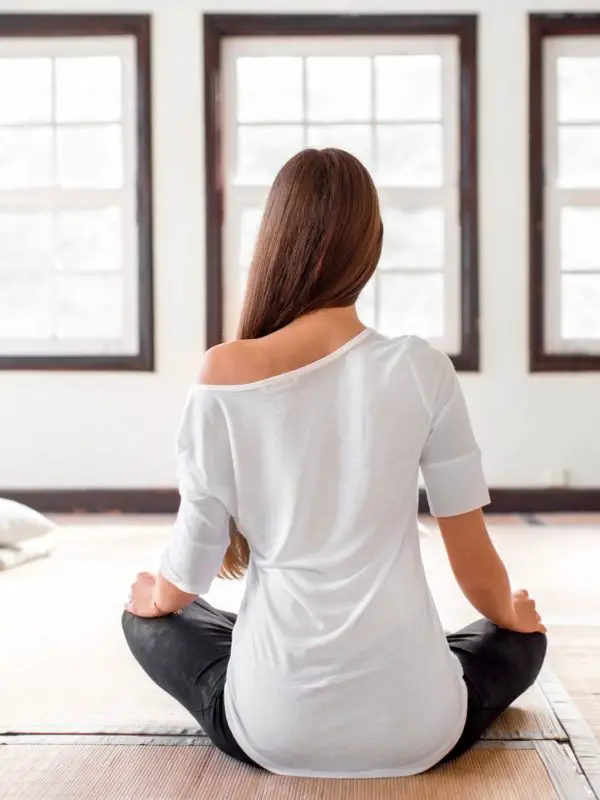 #22 LEARN A NEW SKILL
Learn something that can help you grow professionally. Keep your skills honed and up to date.
#23 ORGANIZE YOUR JEWELLERY AND ACCESSORIES
Be it your silver jewellery or your trinkets, organize them. Throw away that lonely earring that lost its twin last month.
#24 ORGANIZE YOUR WORKSPACE 
Scattered paper clips, sheets, files and stationary on the work desk is not a sight to behold. And above all no more playing hide and seek with the documents you just put on the desk.
#25 LISTEN TO A PODCAST
Listen to any podcast of your interest. Be it motivational or language learning. Podcast keeps your mind engaged while saving your eyes from screen exposure.
#26 GIVE YOUR HAIRS A HOT OIL MASSAGE
How about getting silky smooth hairs for free at home? Warm 2-3 tablespoons of coconut oil (or any other oil of your choice) and apply it on your scalp and hairs using your fingers. Wrap your hairs in a wet towel for about 30 minutes and finally shampoo your hairs.
#27 DO A SKINCARE ROUTINE
Pamper your skin with a good skincare routine. You are the best judge of the needs of your skins. Do what works best for you.
#28 PAINT YOUR NAILS
Give your nails your favourite shape and paint them. If you have time and patience, give nail art a try. It is so much fun.
#29 LEARN A NEW HAIRSTYLE
You can't cut your hairs now and then to get a new look. But you can learn a new hairstyle to entirely modify your look.
#30 FIX THINGS IN YOUR HOUSE
Don't throw that broken frame if you can glue it together. Replace old batteries in your wall clock and aroma diffusers with new ones.
#31 UPDATE YOUR CONTACT LIST
Delete all the contacts from your phone, you are no longer in touch with. And don't forget to keep your speed dial up to date.
#32 BACK UP IMPORTANT FILES
As you have some time in your hand, why not utilise it to create backups for all the important documents and files on your phone and laptop? You never know when you lose your data
#33 LOOK THROUGH YOUR OLD PHOTO ALBUM
Take out that old photo album and relive your childhood days.
#34 CREATE A PHOTO ALBUM
We are all guilty of clicking thousands of pictures and never going through them again. Delete repeated photos and create a virtual album of your favourite pictures. If you like, print them and paste them to a physical album.
#35 TAKE A BUBBLE BATH
Plug in some soothing music and take a long bubble bath.
#36 DANCE YOUR HEART OUT
Play an upbeat song and dance till you are exhausted. Dancing like crazy is a fun way to burn calories, and it also reduces stress level.
#37 TRY A DIY PROJECT
Scroll through Pinterest to find some inspiration and try a DIY project with things available at your house. Learn to recycle and reuse stuff like empty bottles, cans and paper.
#38 PRACTICE POSITIVE SELF-TALK
Stand in front of the mirror and say something pleasant to yourself. Remind yourself of your achievements and appreciate yourself the same way as you would appreciate someone else.
#39 CLEAN YOUR SHOES
Remember that pair of shoes you wore on a rainy day and now it's all muddy? Or the white pair of sneakers that screams "Clean me", every time you wear it? Clean them!
#40 SET UP REMINDERS IN YOUR PHONE
Set up reminders for all the important birthdays, anniversaries, meetings and any other significant day in your life. Set a reminder even if you think the date is stamped in your mind.
#41 CHANGE THE SHEETS AND DRAPES
Remove all the sheets and drapes of your house and substitute them with fresh and sweet-scented ones.
#42 DO HOME DECOR
Rearrange the furniture and try to redecorate your house, with all the existing stuff. Sometimes a little rearrangement can give your house a completely new look.
#43 MAKE A TO-DO LIST
Plan your week ahead of time and jot down all the things you need to do. If any of the work requires some preparation, do it today. You'll save a lot of time tomorrow.
#44 MAKE A GROCERY LIST
Write down all the things you need to buy from the supermarket. Anything not on the list is probably not necessary, and therefore a grocery list can save you a lot of money and time.
#45 MAKE A WISH LIST 
List down all your wishes on a piece of paper. Make a Christmas wish list, a summer wish list or a holiday wish list. As time passes, you can strike out the wishes fulfilled already.
#46 PLAN A VACATION 
Make an itinerary of your dream destination. Plan your travel budget and start saving money. Turn your dream vacation into reality.
#47 CLEAN YOUR MAKE-UP BRUSHES
You are home and don't need makeup right now. Your make-up brushes have all the time in the world to dry before they serve you again. So go and give them a nice soapy bath.
#48 CLEAN YOUR HANDBAG
By cleaning, I mean deep clean. Empty your hand bag completely and be surprised. You are carrying so much on your shoulder every day.
#49 STORE AND SAVE YOUR PASSWORDS
I am sure you are fed up of going through the entire process of resetting passwords, every time to forget one. List down the zillion passwords and usernames you have, and store them at a safe place.
#50 UNFOLLOW UNNECESSARY ACCOUNTS ON SOCIAL MEDIA 
Unfollow the people, who make you feel unhappy. The reason to be on social media is to connect with other people and not to doubt yourself.
Related reads  
How to stop being lazy and become insanely productive
How to form a habit and stick to it
11 Motivational quotes to empower you and uplift your spirit
Pin for later