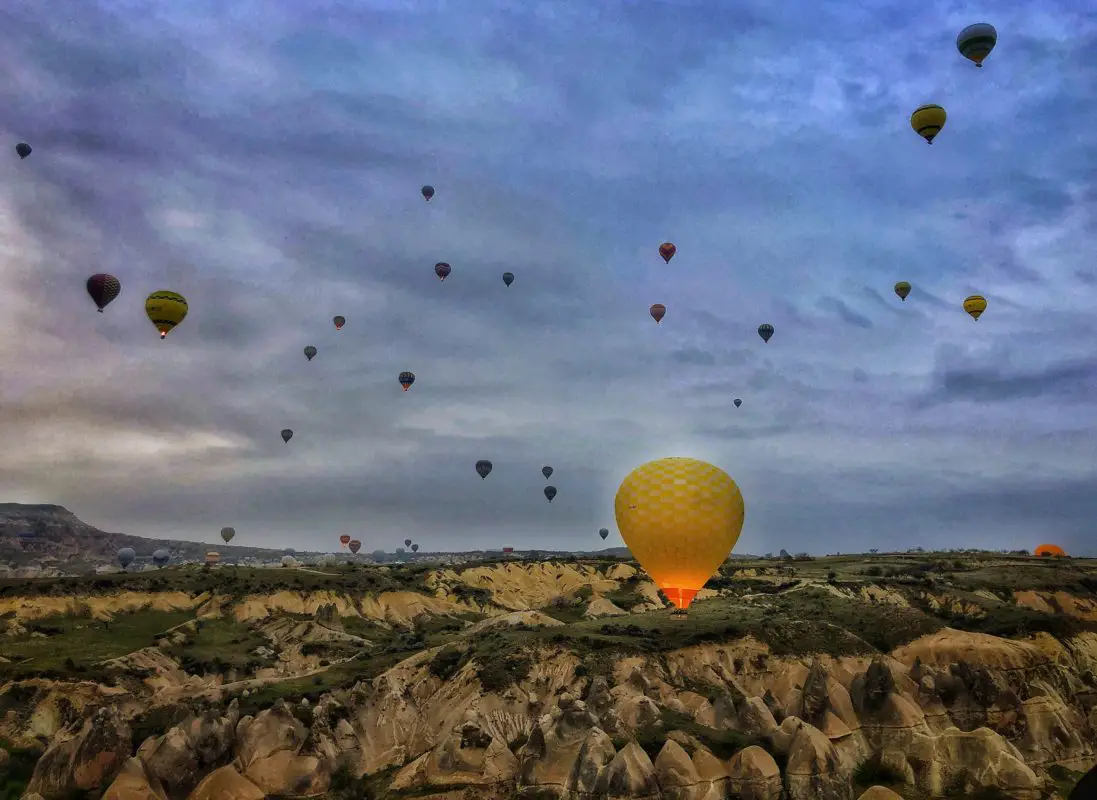 Cappadocia, locally known as Kapadocya is an exceptionally unrealistic place that seems to have come straight out of a dream.
During my trip to Turkey, I visited Cappadocia and completely fell in love with it. This place is absolutely gorgeous with its moon-like landscape and unusually structured rocks. This land of fairy chimneys has one of the most stupendous sceneries and experiences to offer that one could ask for.
Save this on Pinterest to read it later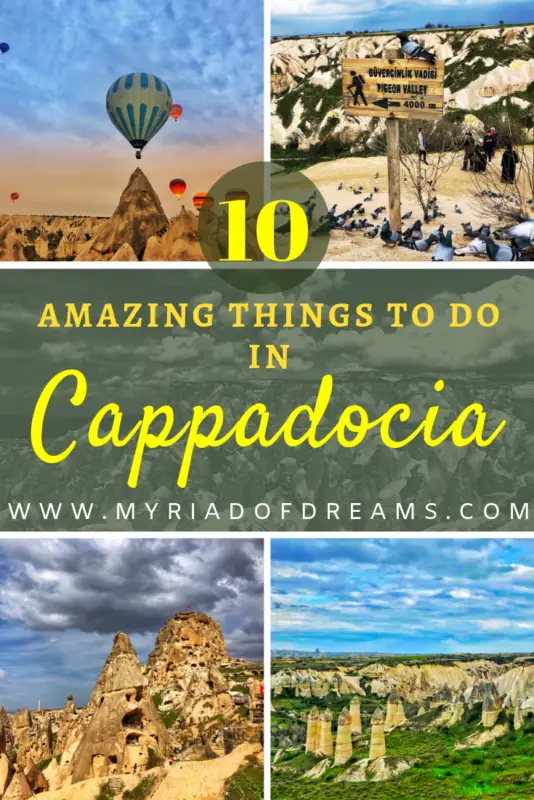 Many people stay here only for a day, which I wouldn't recommend. At least visit this place for two days if not three or more.
Here are my 10 favourite things to do in Cappadocia.
Hot air balloon ride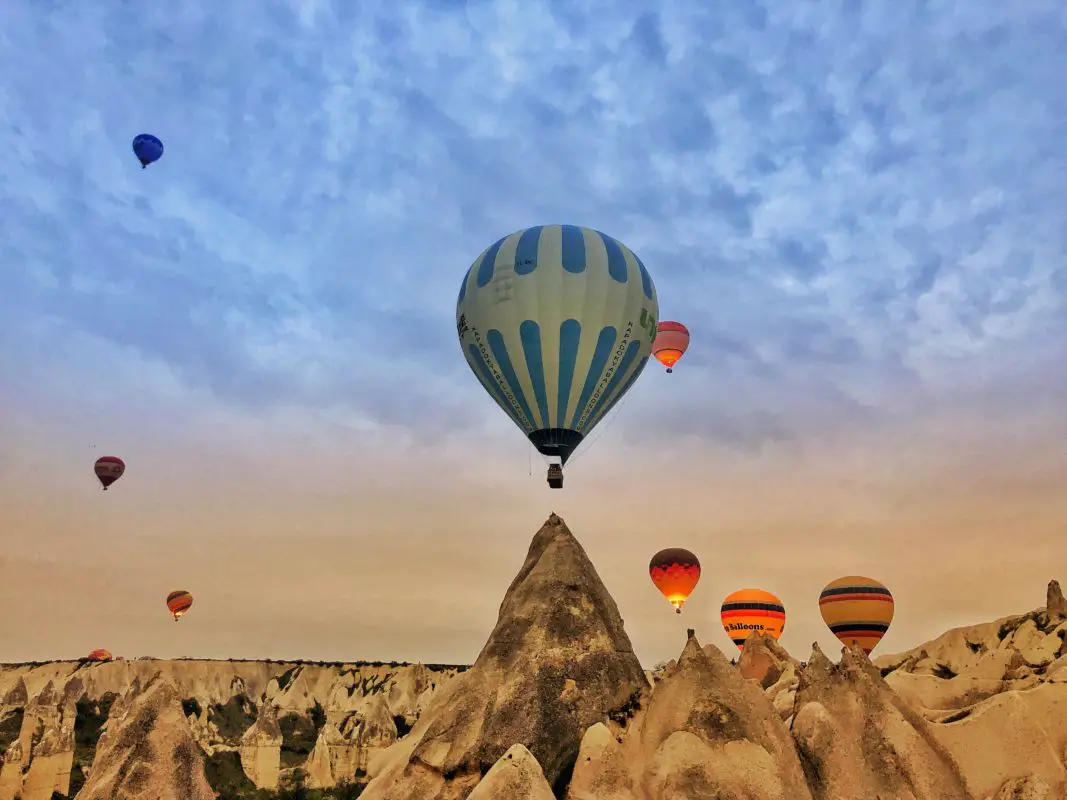 This has to be number one on the list. Nothing is more beautiful than being up in the sky with hundreds of other colourful hot air balloons and watch the sun rise in the breathtaking landscape.
Only a limited number of balloons fly each day and therefore it is a good idea to book the tickets beforehand as the tickets sell very fast. You can book your tickets online with any of the several balloon companies.
I met a couple of people who got their tickets from a travel agent after arriving at Cappadocia but they paid almost double the price.
Depending upon the type of flight and the company, the ticket costs between 150 € to 250 €. The basic type of flight lasts for approximately an hour, which is a pretty good time to enjoy the magical landscape and watch the sun paint the sky golden.
Derinkuyu underground city
It is one of the two famous underground cities in Cappadocia, the other one is Kaymakli. I chose to visit Derinkuyu underground city as it is the deepest (200 ft)
The city could accommodate up to 20,000 people along with food and livestock. There are large and small rooms, wineries, churches, ventilation shafts, wells and everything else that it takes to build a city. People used the city to escape harsh weather and also enemies during the time of war.
Price: 35TL
Keep the following things in mind before visiting the city
If you are claustrophobic, you should avoid this place as you go almost 8 floors under the ground.

Also you will be required  to hunch and bend a little bit as the roofs are quite low so watch your head.

The shafts are really small and therefore walk in a queue, especially if travelling in a group.

The moment you feel suffocated and uneasy, don't go further and try to take the exit.
Ihlara Valley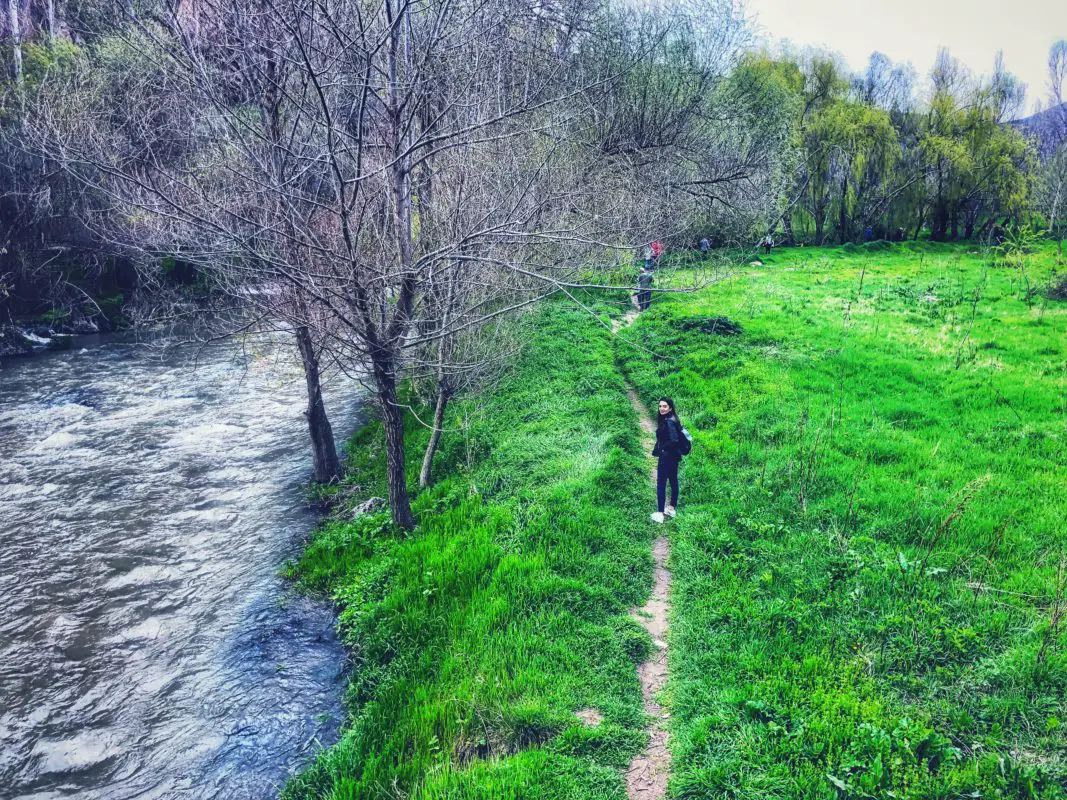 Many volcanic eruptions of Mount Hasan resulted in the formation of Ihlara valley Canyon. Melendiz River flows through the area making it one of the most mesmerizing places to hike in Cappadocia.
This valley is beautiful and historically rich. Around 80,000 people lived here once. These people carved beautiful caves and churches in the gorge. Out of the many churches in the valley, I visited the Ala church. Bezirhane a place where linseed oil was produced is also adjacent to the church.
Hiking through the Ihlara valley is a pleasant experience where you find yourself surrounded by the soothing sound of flowing water and chirping birds.
Pigeon Valley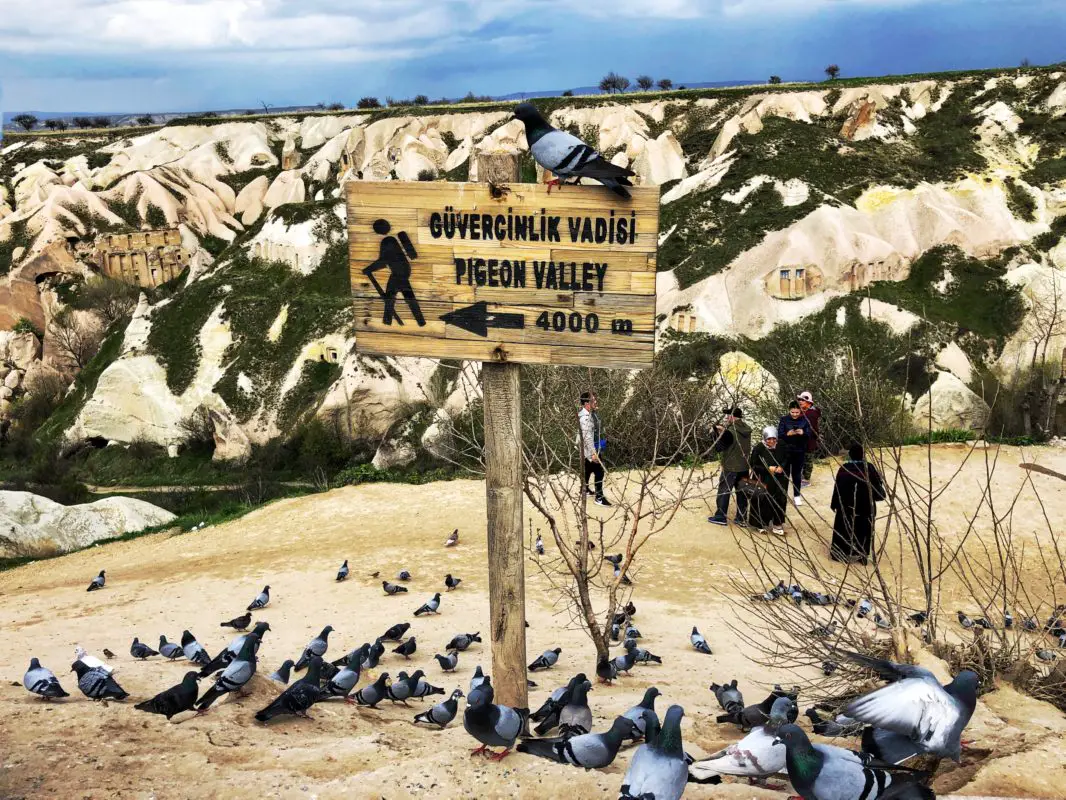 Pigeon valley got its name from the many pigeon houses which are present in this valley. In ancient times people of Cappadocia made many pigeon houses by carving the soft volcanic rocks.
They used pigeon droppings as fertilisers. This practice is no more in use but the locals have maintained the pigeon houses.
You can feed grains to the pigeon in the valley and they'll all come flocking towards you. You can take grains from a box kept at the beginning of the valley for around 2 TL.
Love Valley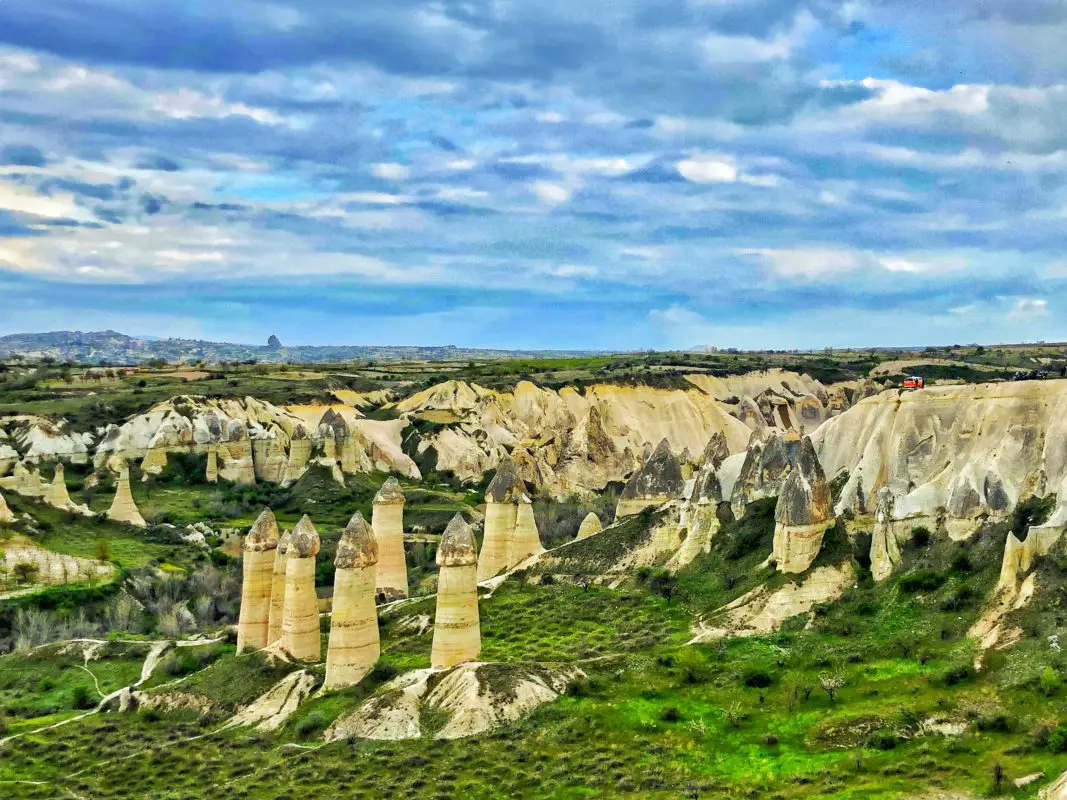 Do you want to see how creative Mother Nature can get sometimes? Visit love valley. You need a good sense of humour to understand the reason behind its name.
Although it looks man made but the rocks are completely untouched and unaltered by humans.
You can see love valley from the viewpoint near the parking or can trek down to the base of these giant rocks. I could not trek down because it started raining (the weather is unpredictable) and also I was running short on time.
Devrent Valley
This valley is also called by other names such as imagination valley and pink valley. It is famous for its animal-shaped rocks.
Observe closely and let your imagination run rampant. You will be able to see all different types of animals. Although it completely depends on what you want to see, some of the evident structures you see in this valley are camel, snake and dolphin.
Eat Pottery Kebabs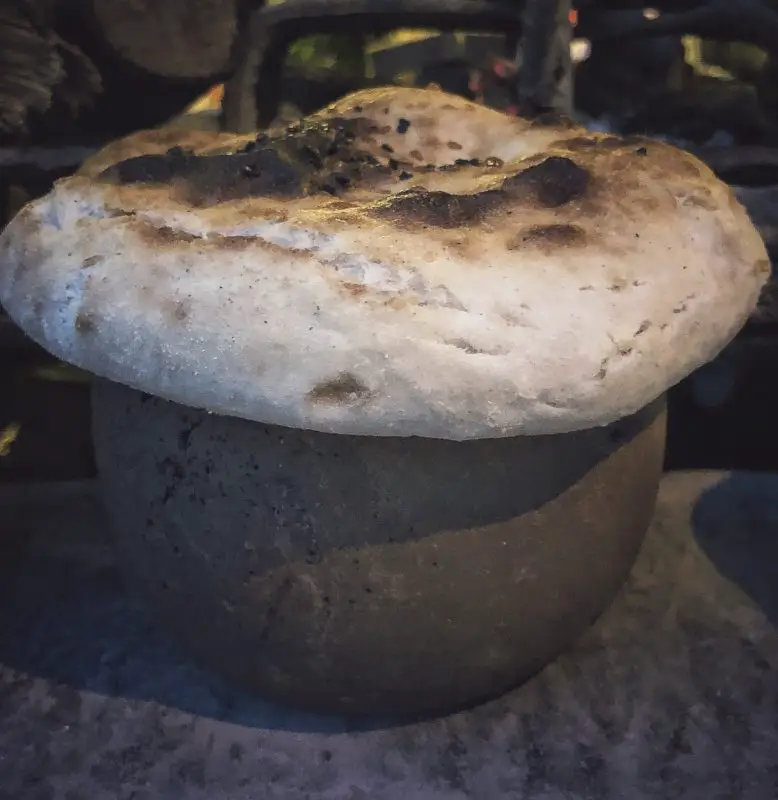 Pottery kebabs or Testi Kebabs are a speciality of Anatolia region of Turkey. These kebabs are made in earthen pots, sealed with bread and slow cooked in clay ovens.
Conventionally the pots are cracked open in front of you but all restaurants don't do it. If you want a traditional experience, visit Dibek restaurant.
Remember to book an appointment with them prior to your visit. They serve Pottery Kebabs only on order.
Urgüp Three Graces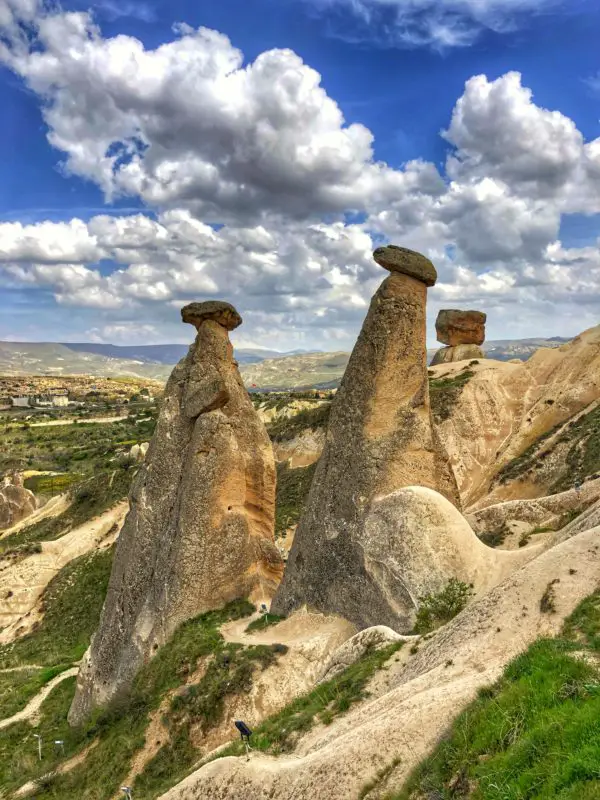 These are three distinctively shaped rocks in Urgüp.  It is not only the beauty and uniqueness of three graces, which makes them so interesting but also an interesting story associated with them.
It is said that a princess married a shepherd against the will of her father. After giving birth to a son, the couple went to the king to seek blessing and acceptance. The king did not forgive them and ordered to kill them. The princess prayed to god to turn them into stones in order to escape her father.
The two large stones are believed to be the couple and the third little stone is said to be the son.
Göreme Open Air Museum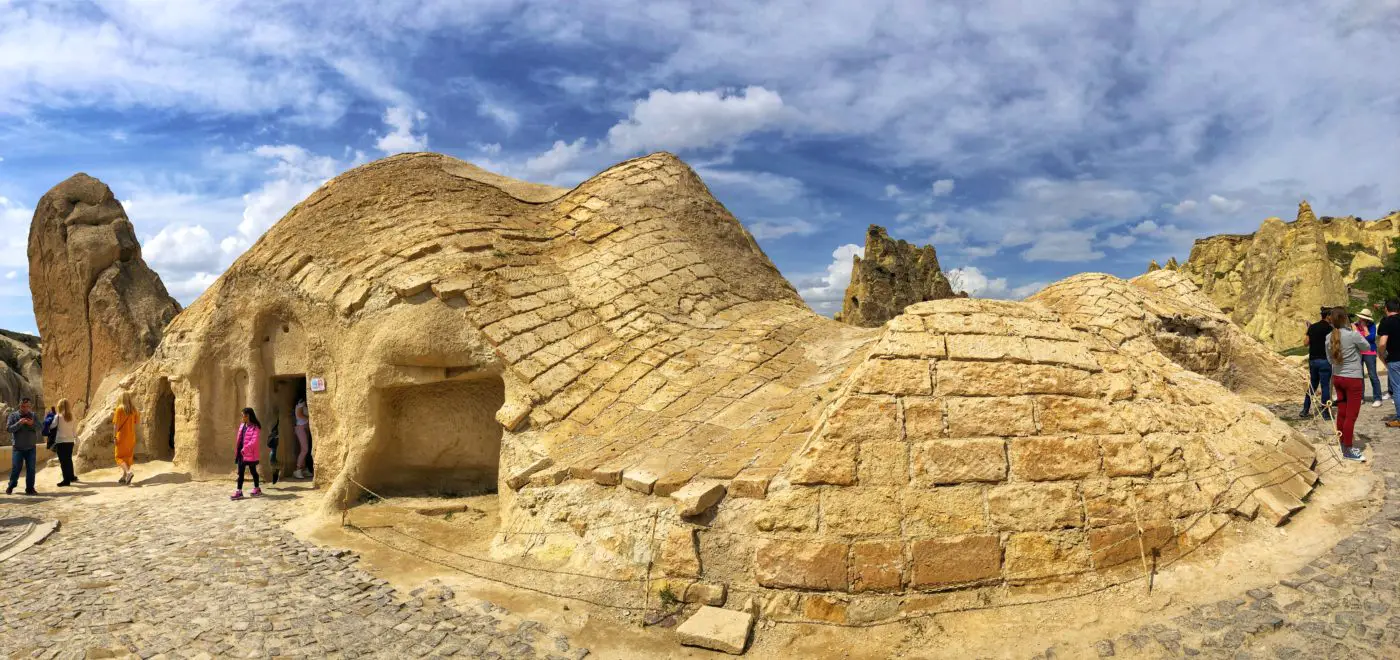 This place needs no introduction. It is a UNESCO world heritage site which has incredibly carved out churches with some of the most beautiful Frescos.
Taking pictures is not allowed inside the churches because flashlight destroys the frescos over a period of time.So please don't use your cameras even if the guard is not there.
The best time to visit this place is the early hours of the day when there are few people and therefore you can explore the place in peace.
Price: 45 TL
Uçhisar Castle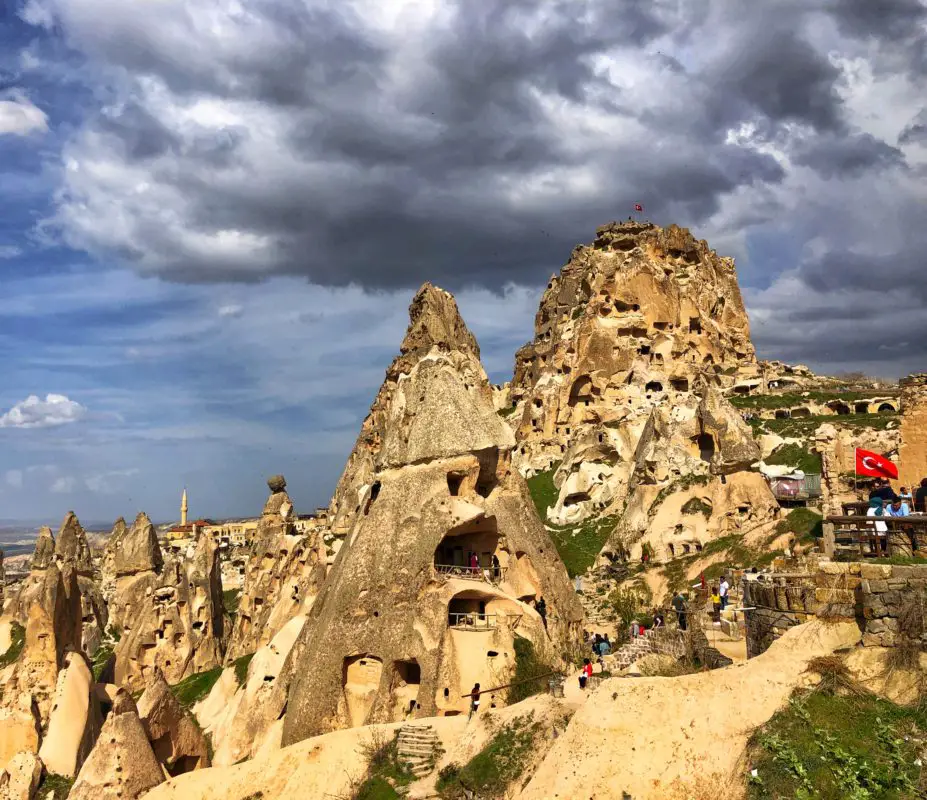 It is located at the highest point in Cappadocia. People used the castle to hide from enemies during war.
Stairs or tunnels connect the rooms of the castle. It takes more than 120 steps to reach the top, with a breathtaking view to welcomes you. Although it sounds like a daunting task to climb the castle, you won't regret it.
You Might Also Enjoy:
7 Most Beautiful Places in Cappadocia
Must Visit Places in Istanbul, Turkey-3 day itinerary
5 Must Visit Places in Antalya
Pin for later