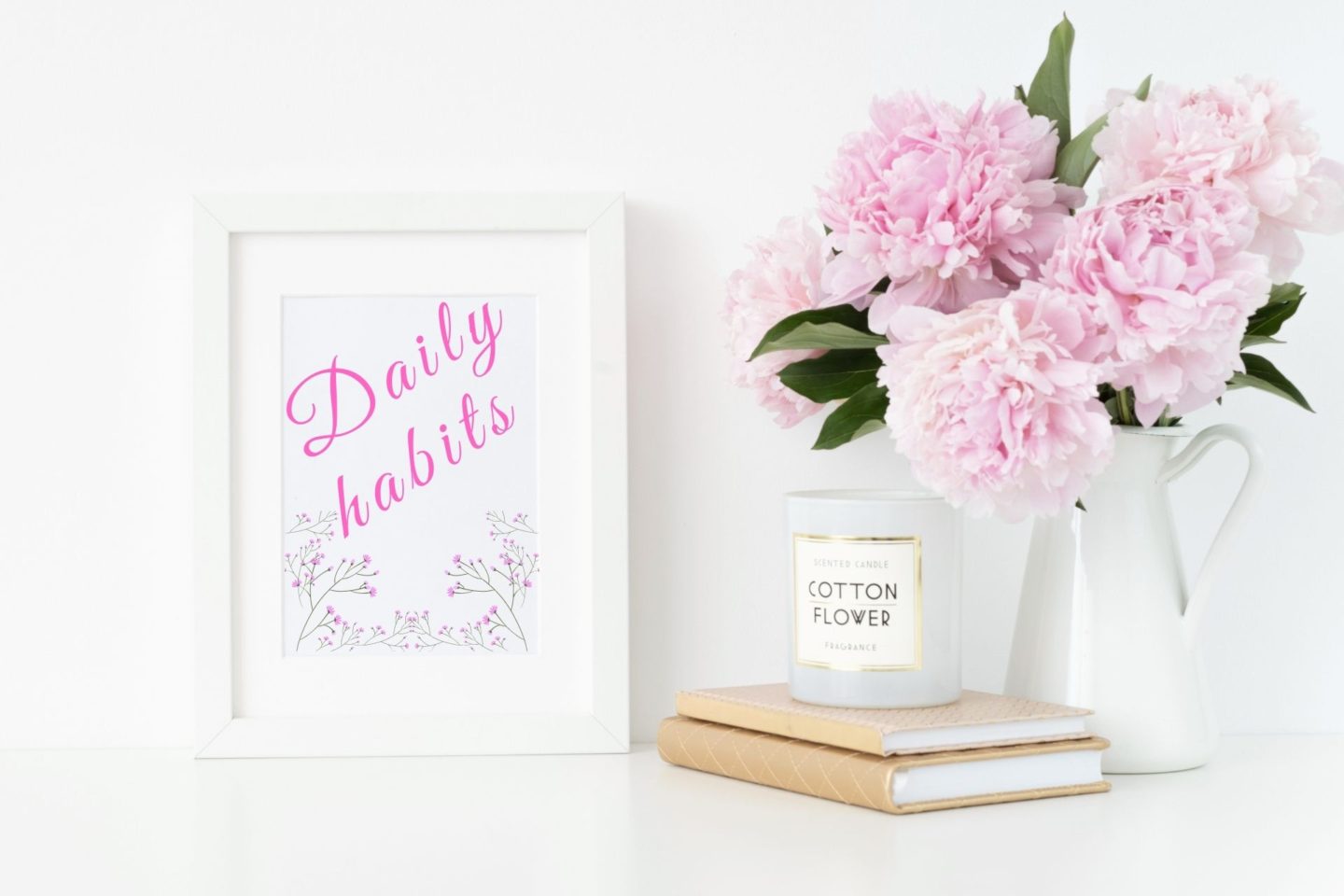 As rightly said by Will Durant "We are what we repeatedly do. Excellence, then, is not an act, but a habit." I believe, in order to have a better life, there is nothing humongous that needs to be done. It is those small changes in our daily habits that bring about all the difference. Here are 50 daily habits to improve your life, which will help you live a happier and healthier life.
Habits are things that we do daily without giving much thought to it. Our daily habits rule our routine and ultimately impact the quality of our life. Bringing a change in our habits is not easy, but it is so worth it.
Make these daily habits a part of your routine and build a life that aligns with your dreams and desires.
The best way to stick to these habits is by adopting them one by one.
Related: How to form a habit and stick to it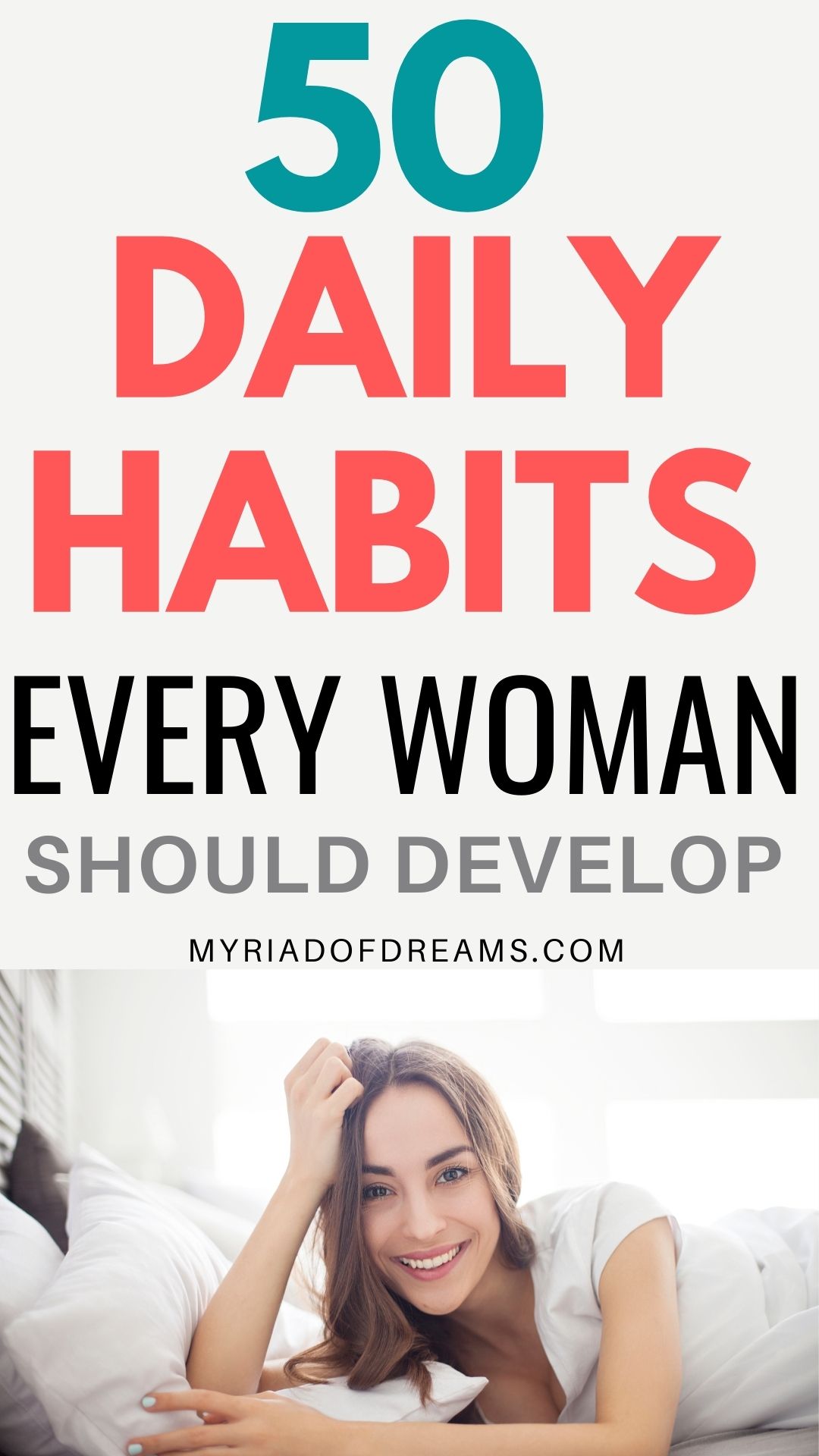 Daily habits to increase productivity
1. Stay away from distractions while working. Keep your phone in the other room or away from your workspace.
2. Schedule your downtime. Give our brain and body some time to relax.
3. Eat the frog. Get into the habit of doing the most important and difficult task first.
4. Assign a time of the day to make calls, and for answering emails only.
5. Clean your work desk every day. Keep all your work-related stuff organized.
6. Use time blocking method. It is a simple time management method where you schedule tasks and block time slots in advance. This helps you remain focused and dedicated.
7. Follow a routine.
8. Identify non-important and unnecessary tasks and eliminate them from your to-do list.
9. Break down your tasks into smaller parts.
10. Stop procrastinating.
Related: 
How to be more productive : 13 amazing tips
How to stop being lazy and become insanely productive
Daily habits to improve your mental health
11. Listen to calming music.
12. Maintain a gratitude journal.
13. Meditate daily for at least 10 minutes.
14. Limit your time on social media.
Related: 10 ways to do a social media detox
15. Spend time with your family and friends.
16. Read inspirational quotes or listen to an inspirational podcast.
17. Look yourself in the mirror and smile.
18. Say three positive things about yourself. Complement yourself.
19. Say NO to things and people you don't like.
20. Do one thing at a time. Stop multitasking. It only creates stress and pressure.
Daily habits to improve your physical health
21. Eat a nutritious breakfast. Never skip it!
22. Keep hydrated. Drink 8 -10 glasses of water.
23. Go for a walk. Complete 10,000 steps daily.
24. Practice yoga or exercise for at least 30 minutes a day.
25. Eat a colorful diet.
26. Take steps instead of the elevator.
27. Get a good night's sleep of 7-8 hours every day.
28. Take regular breaks between work, and stretch your body, especially if you do a desk job.
29. Avoid eating your food in a hurry. Rushing through meals is not the right way to save time.
30. Limit your caffeine intake.
Related: 100 simple ways to improve your health
Daily habits to stay organized
31. Make your bed before leaving your room in the morning. It only takes 2 minutes.
32. Iron and hang the clothes for the next day, a night before.
33. After coming home, put the clothes in the laundry basket or hang them, instead of throwing them on a chair.
34. Declutter your bag.
35. Open your mailbox daily.
36. Wash the dishes right after every meal.
37. Clean your kitchen countertop while cooking, instead of doing everything in the end.
38. Write down all the grocery items you need for the next day. This way, you will neither forget to buy an important item nor buy unnecessary stuff.
39. List the things that need to be done and schedule the tasks.
40. Delete promotional and non-relevant emails daily.
Daily habits for personal growth
41. Read for a minimum of 20 minutes.
42. Learn something new. For instance, a language, a new recipe or something else you are passionate about.
43. Wake up early and plan your day.
44. Maintain a self -discovery journal.
45. Read the newspaper. Keep yourself updated.
46. Spend some time alone. Build a relationship with yourself.
47. Create goals and find your daily motivation to achieve them.
48. Visualize your day and your dream life.
49. Recite positive affirmations.
50. Do something daily which is out of your comfort zone.
You may also enjoy:
Evening routine: 10 things to do every night before bed
10 Morning habits you need to develop today
How to boost your self confidence : 10 simple ways