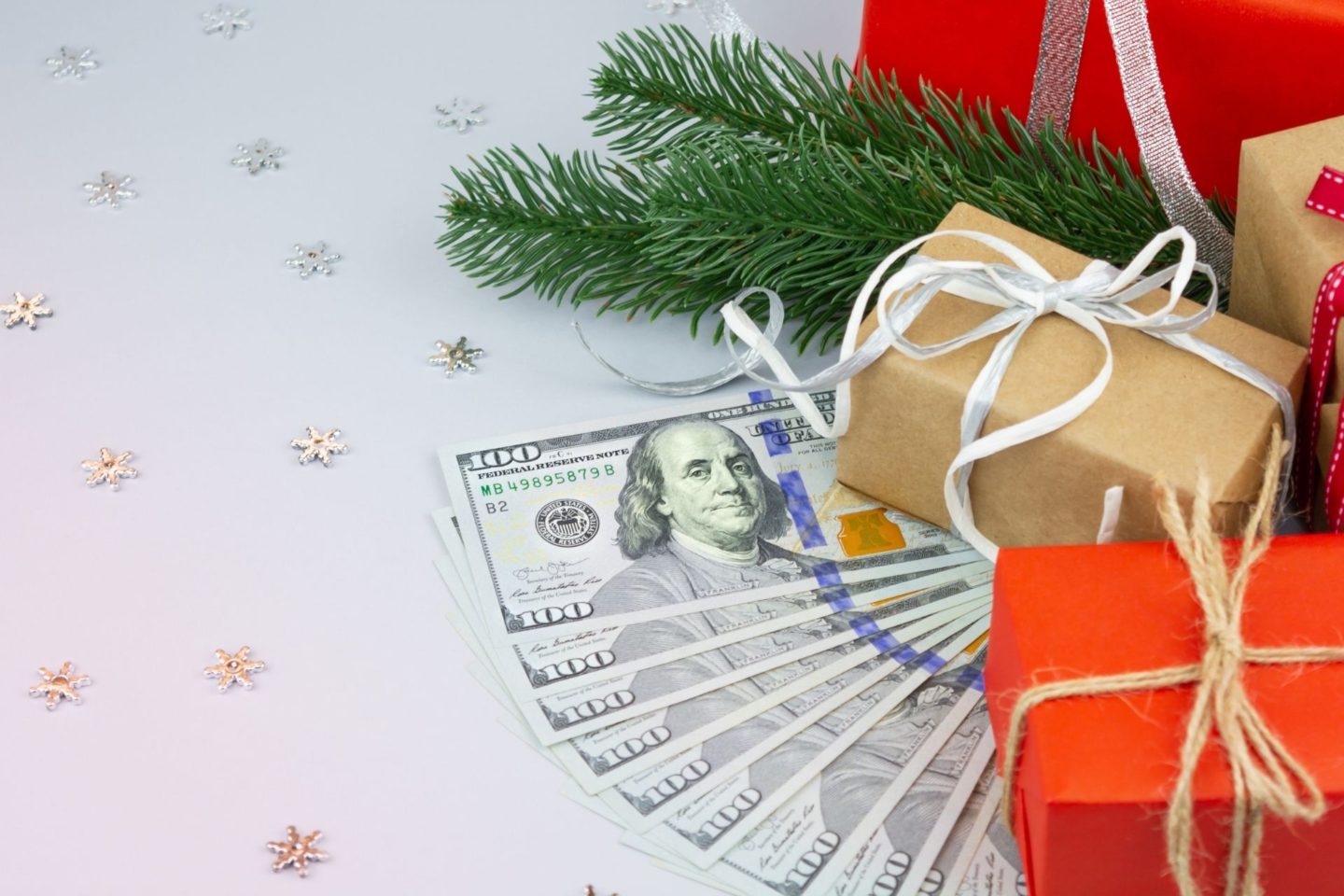 Are you looking for some easy ways to save money during the holidays? Well, you are not alone. We all are guilty of splurging and stressing out over the never-ending bills.
Holidays are about celebrations, festivities, family, delicious food and happiness. But, one of the most dreaded things to do between Thanksgiving and New Year is trying to keep our spending under control.
Shopping seems inevitable during the holidays, and therefore we feel obliged to spend. It is only in January we wonder how and where all our money went.
It is absolutely possible to avoid this unnecessary and stressful way to start a new year if you spend money judiciously during the holidays.




10 easy ways to help you budget and save money during the holidays.
Save this on Pinterest to read it later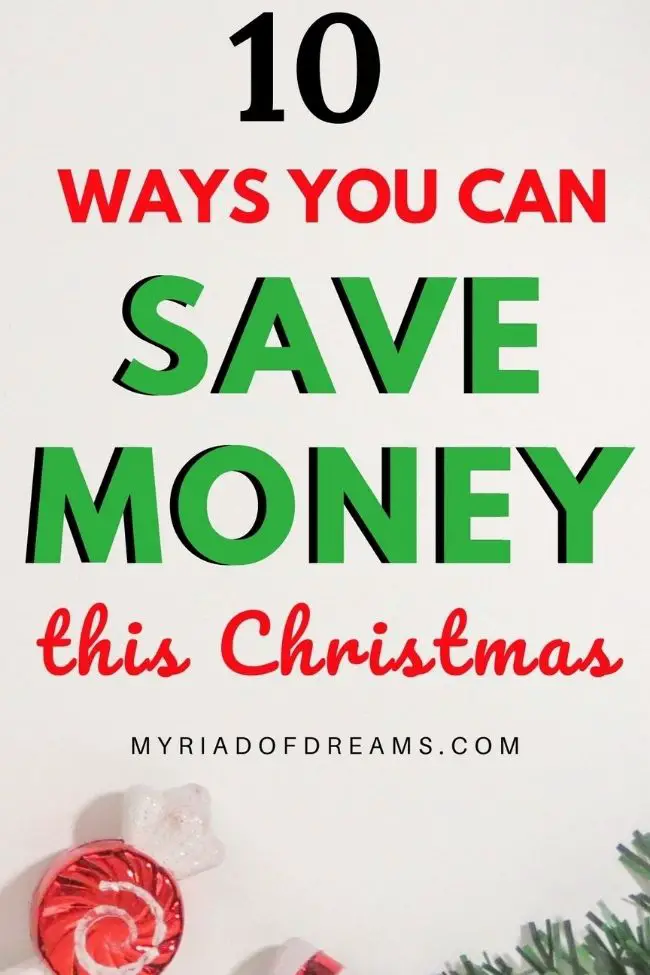 1. Set a Budget
YES! Setting a budget is more important than you think. Because when it comes to holiday shopping, the sky is the limit.
It is imperative to set a boundary.
Take a rough idea from your last year's spending and set a reasonable budget. Once you know your limit, it is easier to plan things.
Make sure to set a budget you can afford. Never set your budget to meet someone else's expectation. Only you know your financial situation, and only you'll have to deal with your financial problem in the future. So, create a holiday budget wisely.
Understand that although holidays are special, still, they are just a few days of the year. Do not burn a hole in your pocket just to feel happy and better for a couple of days.
2. Create a list
Now that your budget is set, create a list of all your possible expenses. Make your list as detailed as possible.
Write down all the category of expenses such as gifts, decoration, travel, food, events, clothes etc and assign the amount of money you intend to spend on each category.
If the total amount of money at the end of your list lies within your budget, then congratulations, you did a great job! If the sum exceeds your budget, it's time to make some tweaks in your list.
Go through your list again and identify any unnecessary or redundant expenses. There is always room for improvement. Therefore, there has to be something that can be totally skipped. Edit your list till the time it fits your budget.
3. Always pay in cash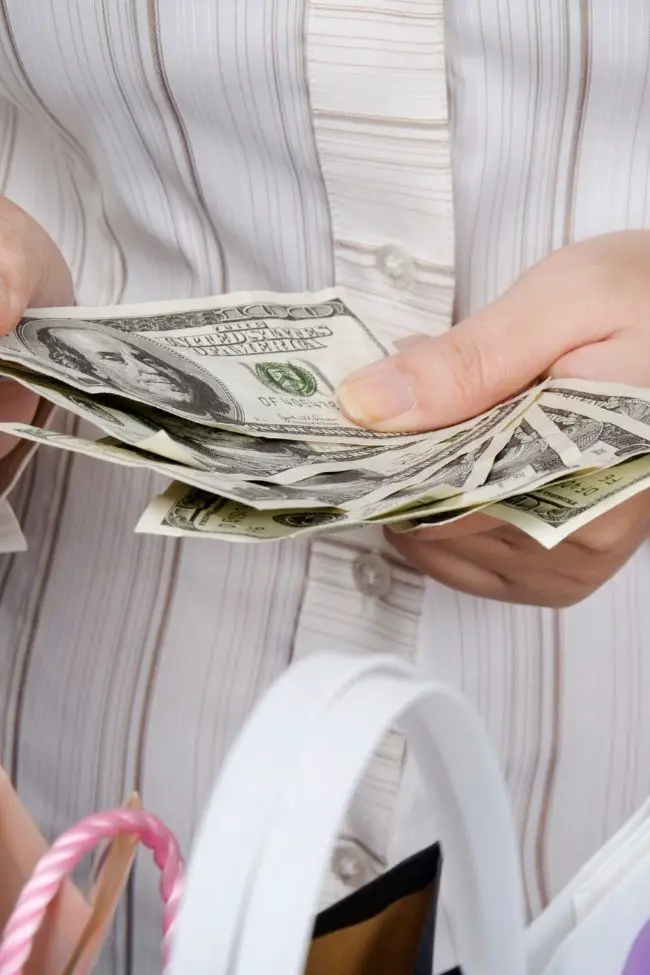 I cannot emphasize enough how important this step is.
I used to pay with my card all the time. I mean why not? After all, it is so convenient. But this convenience comes with a price. When you use a card, it is difficult to keep a track of the money. You think that you are spending within your budget, but it is so easy to go overboard. I learned this the hard way.
Always pay in cash, so that you see your money leave your wallet. A light wallet is a reminder of your limited budget.
Purchases made with a card creates a smart shopping bubble around you, which only bursts when you see the bill the next month.
Money spent at a swipe of a card gives no warning and leaves only regret.
4. Shop ahead of time
It may sound weird, but clearance and post-holiday sales are the best type of sales to save money. Everything is cheap and within your budget.
Although buying gifts and decorations a year in advance sounds too much of an effort, but, it can do wonders to keep your holiday budget from skyrocketing.
Even if you are not a fan of shopping so early, shop as early as possible. Because, around holidays, all the stores and the glaringly attractive billboards trick you into thinking that you need to buy a lot.
Another reason to start shopping a minimum of a couple of months before is to shop stress-free. When the holiday is around the corner, you just want things to be perfect and be done with it. At that time you do not think about checking out another store and grabbing the best deal possible. All you want is, shopping to end before the event.
This confusion and last-minute shopping shift your focus from your financial situation to meeting the deadline.
5. Beware of Sales
Sales are made for us to save money, right? WRONG!
Business owners and companies are not interested in your financial situation. All they are interested in making you buy the stuff you don't even need.
Everything looks cute during the holidays, but that doesn't mean you need them.
A couple of years ago, I went shopping for a jacket during the Black Friday sale. Unsurprisingly, the Jacket that I wanted was at 50% off, so I bought it. Who doesn't like great deals after all? But, at the same time I also bought another couple of sweaters, a cute little bag, a cosy pair of boots and god knows what all. Till this date, I haven't worn most of the stuff more than 4 to 5 times.
While I was in the store, everything looked so cheap. I thought, I paid 50% less, but in reality, I paid 75% more and bought things I didn't even need. This blew my budget entirely, and since then I refrain from shopping sales. And trust me, this step saves you (a lot of) money.
Buying cute stuff or things you might need later on sale is not money saved, it is money flushed.
6. Shop at discount stores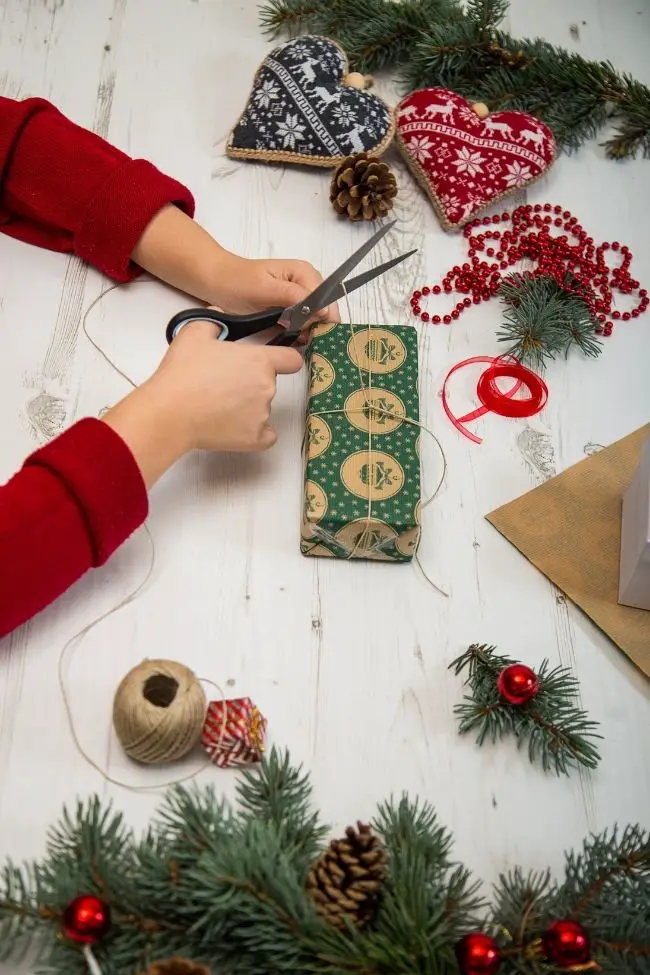 There is a lot you can buy for $1. You just need to go to the right place.
Every country has its own version of discount stores. Like the Dollar Tree in the USA and the Euro Shop in Germany, where people can buy decorations, gift packing material and a lot more for a dollar and a euro respectively.
When it comes to saving, every penny counts. Don't think what would saving $10 do? It won't make me rich!
You do not save to become rich, no one gets rich by saving.  You save, to not be broke, and you save, to spend within your budget.
7. Compare the prices before buying
Before making any purchases compare the prices at a different store. Look out for the best deal possible.
Comparing the prices was never easier than it is today. Type the things you want to buy on Google and compare the prices at all the online stores.
Interestingly, last Christmas I bought a camera after a lot of research. I was a little hesitant to buy it online, as this was my first time buying the lenses. I wanted to check the picture quality before making the purchase. So my only option was to go and check it out at the shop.
I chose the model I wanted to buy and decided to order it online as it was way cheaper on Amazon. But after showing the online prices to the salesperson, he decided to sell me the same model at less than the price offered online.
So, it is always better to compare the prices, whether you are buying online or from a retail store.
This requires patience and time, and therefore it is always a good idea to start your holiday shopping as early as possible.
8. Share the load at lunches and dinners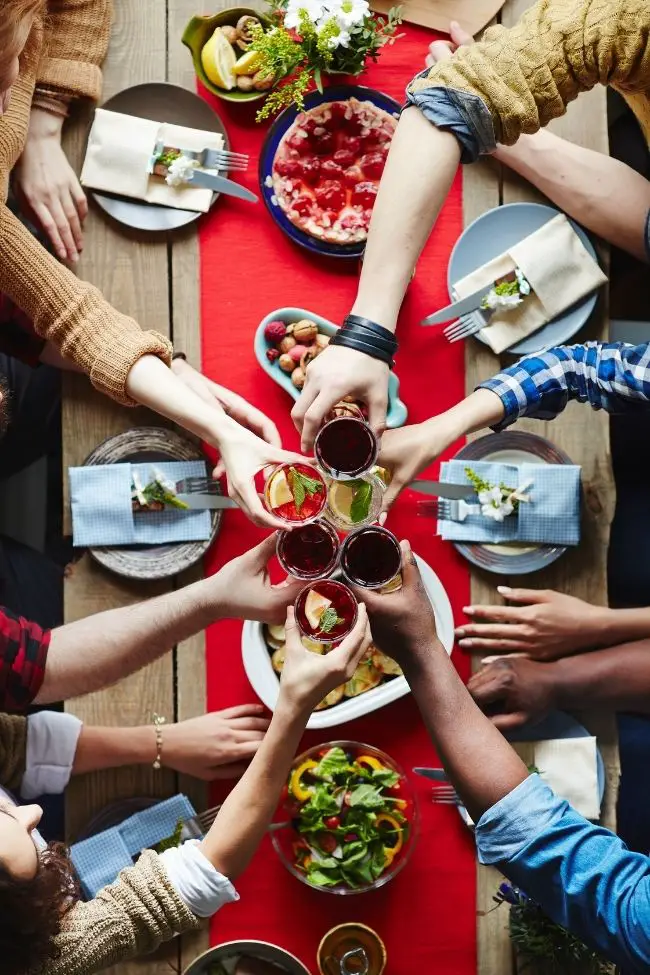 One of the main areas during the holidays, where your spending can go out of control is hosting a dinner or a lunch party. The idea of a budget celebration usually goes out of the window, especially when you have a huge family and a significant number of relatives.
Being the host is not easy. You need to take care of minute details to make your party a success. A nice party requires a lot of efforts and unfortunately some money if not a lot.
Don't shy away from asking your friends and family to pitch in. Off course, I am not saying, ask your guests to shell out cash, but feel free to tell them what they can bring.
Embrace Potluck this holiday season and enjoy a wholesome and a rich meal. People who love you, won't mind helping you.
9. Regifting is not evil
Admit it! We all receive gifts we don't like. Instead of throwing it away or keeping it in a box (that you'll never open), give it to someone you feel it would be appropriate for.
Many people argue that gifts are emotional, and it is unfair to give it to someone else. But, if the gift doesn't resonate with you, it will only add to the clutter instead of serving its emotional purpose.
Pass on redundant gifts or the ones you know would end up at the non-reachable corner of your closet.
This way you'll not only save some extra money, but it will also help you tidy up the post-holiday clutter. For instance – Last year I received two thermal cups. I loved both, but needless to say, I just needed one. I passed along one of the gifts to a friend. There is nothing wrong in that.
After all, we all are trying to survive the holidays on a budget. (P.S. If you are rich, totally skip this part)
10. Stop, once things are done
Remember the list you made before the holiday madness kicked in? Once all the things are off that list, stop! JUST STOP!
You'll always find something better than the one you bought. And the stores will never stop to lure you to check out their latest collection. It is you who has to stop.
You may also enjoy:
How to stop being lazy and become insanely productive
100 simple ways to improve your health
How to form a habit and stick to it
Pin for later