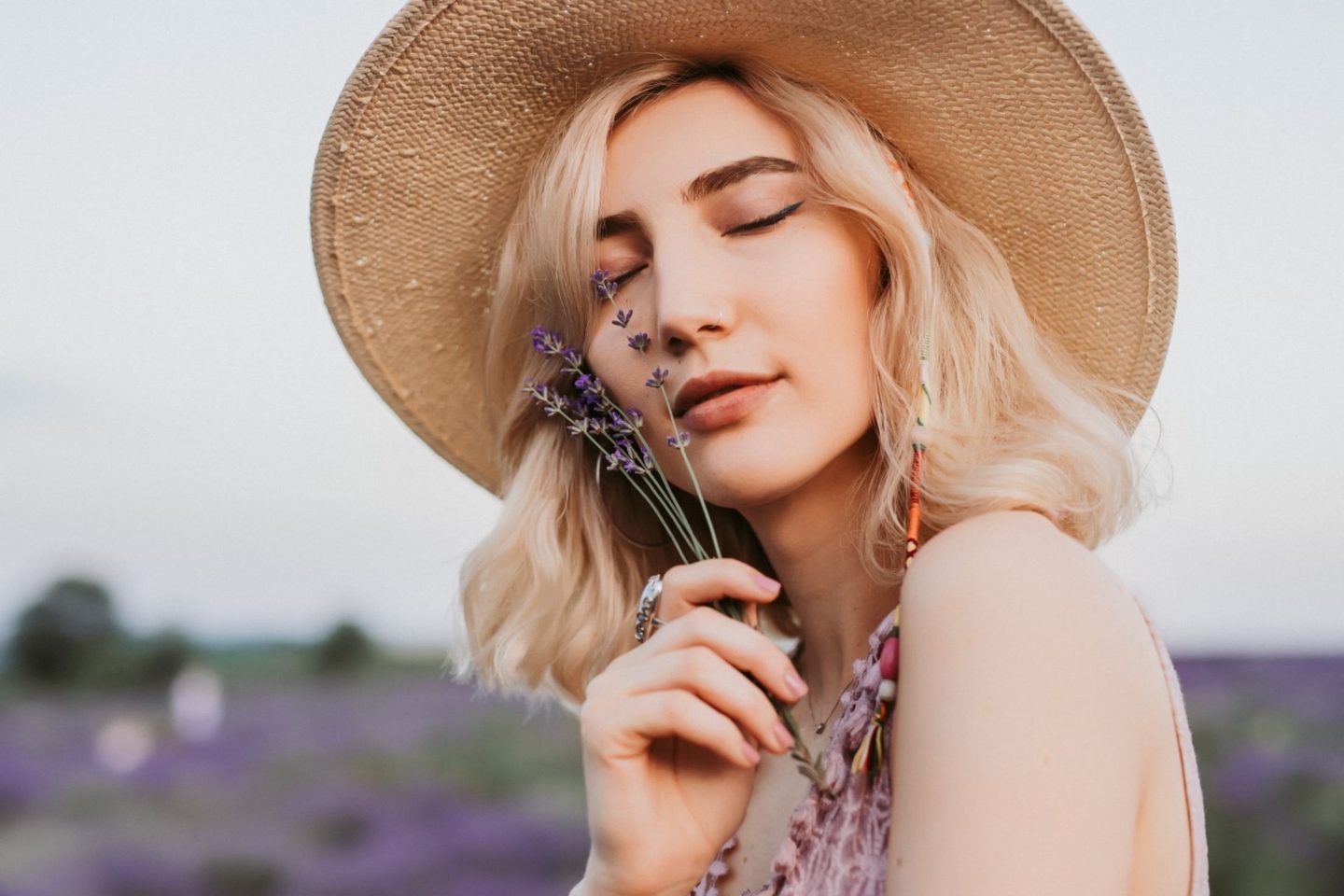 Looking for an answer to "How to invest in yourself"? Here are 10 easy ways to invest in yourself to improve your future.
Dedicate a few minutes each day to invest in your personal growth and in upgrading your life. An investment in yourself doesn't require a huge amount of money or time. It requires will power and determination to change your life.
10 best ways to invest in yourself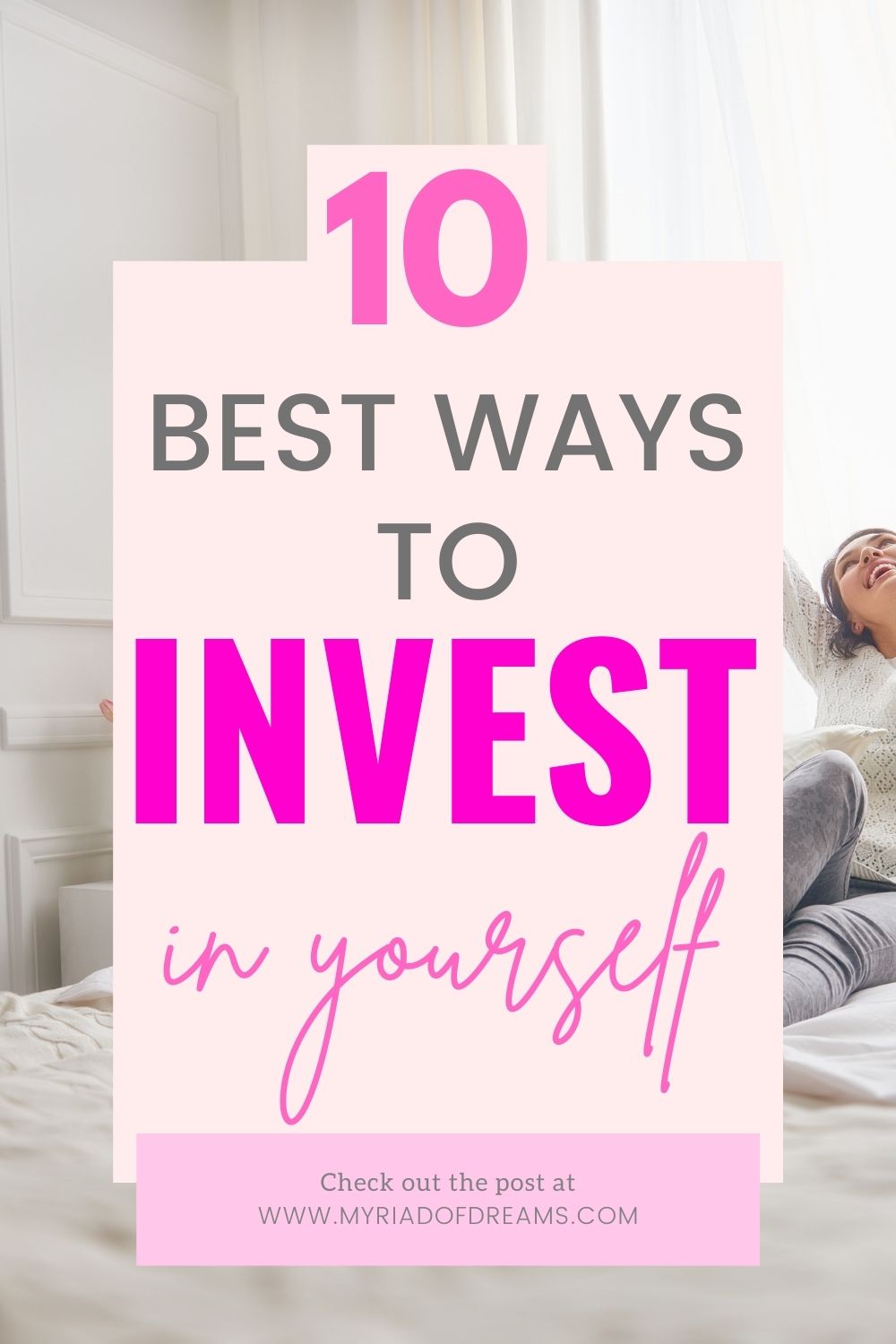 1. Learn a new skill
Get out of your comfort zone and learn something new.
Before I started this blog, I knew nothing about blogging or developing a website. But I learned it with time because I was determined to start a side hustle.
Everything you need to learn is just a click away.
Today every information is available on the internet.
The internet is full of people who are ready to impart their knowledge.
Make good use of technology and learn new skills from the comfort of your home.
You can learn almost every skill for free on YouTube and Pinterest; whether it is building a website, editing videos or learning to cook. You name it, and you got it.
2. Create and save money
Do not rely on a single source of income and start a side hustle.
Turn your hobby and passion into a profession. Every hobby has the potential of paying your bills if pursued correctly.
Think about what you are passionate about and show your talent to the world. Start a YouTube channel, sell presets or design a course. The options are plentiful.
Always keep looking for passive income ideas.
Read books and articles on finance. Learn to budget your money and start investing it. Make small investments in the beginning and always seek professional help before investing a large sum of money.
And most important of all, start saving money.
Save money the way you like it. Open a separate savings account or go for an envelope system, the choice is yours.
Take this savings challenge to reach your goals.
3. Invest in yourself by reading more
"Reading is to the mind what exercise is to the body." – Joseph Addison
Whether you want to improve your vocabulary or gain new knowledge, reading is the perfect solution.
Read for at least 20 minutes a day.
As a child, I hated reading. Because the only thing I was asked to read was a newspaper and I found it boring. Can you blame me?
I started enjoying reading when my English teacher gave me a novel to take home in the summer break and give her a synopsis when the school reopens.
That was the first time I realized that reading doesn't have to be boring. It can be fun.
Read whatever you like. Choose your favourite genre and start reading.
Read blogs, books, newspaper, magazines or anything else that captures your interests.
4. Stay away from toxic people
Toxic people are energy suckers.
They drain your energy and do not benefit you in any way.
Stay away from toxic people, so that you can grow.
To have a better future and an improved life, you must believe in yourself. Being around toxic people creates self-doubt.
If you are stuck in life to a limit where you have lost faith in your abilities, it is time to look around. See if you are surrounded by people, who pull you down every time you try to spread your wings.
Your company says a lot about the image you have of yourself. If the people around you are supportive and encouraging, you'll have a positive self-image. But, if they are quick in picking up flaws or are over critical, you'll have a negative self-image.
So, one of the best ways to invest in yourself is by choosing your company and relationships wisely.
Related:
How to boost your self confidence : 10 simple ways
How to stop caring about what others think : 8 simple ways
5. Learn a new language
Learn a language that fascinates you.
Knowing a language other than your mother tongue opens the door to a new world for you.
You can travel to other countries with ease, experience a new culture and meet people from different backgrounds.
Your career opportunities increase, and so does your analytical thinking.
6. Take care of your health
Do not take your health and body for granted. Listen to your body, and keep it happy.
All the money, fame and success would be of no use if you do not have a healthy body.
Eliminate junk food from your diet.
Eat home-cooked meals.
Exercise regularly.
Do yoga and meditation.
Go for a walk.
Sleep for 6-8 hours every night.
Include more fruits and vegetables in your diet.
Drink 8 glasses of water every day.
Eat different coloured food in every meal.
Reduce your sugar intake.
Develop healthy habits and start living a healthy lifestyle. Your body will thank you later.
Related: 
100 simple ways to improve your health
7. Be kind to yourself
We often hear that we should be compassionate and kind to one another, but how often do you apply this to yourself?
It is imperative to be kind to yourself.
Be nice and forgive yourself. After all, you are human.
Negative self-talk destroys you from within, and just like your body, your soul needs nourishment too.
Nourish your soul with kind words and positive thinking.
8. Invest in yourself by journaling
Journaling is a great way to relax an anxious mind.
Your journal serves as a record of your emotions and feelings. It helps you understand yourself better.
Get into the habit of writing your thoughts every day.
My favourite time to journal is at the end of the day, before going to bed.
I take 15 minutes every night to reflect upon my day and write about all the things that happened today, and how they made me feel.
This helps me clear my mind of any negative thoughts that have been running on a loop in my head. So, when you journal, you start every morning with a clean slate.
Related: 
50 Journal Prompts for Self Discovery
9. Work on your appearance
Your character as a person is undoubtedly more important than your appearance, but looking put together never hurts anyone.
There is nothing selfish or shallow in looking your best all the time.
The more satisfied you are with your appearance, the more confident you look.
Have a capsule wardrobe you love.
You don't have to be super-rich to look good. Wear what makes you feel confident and beautiful.
Have a few outfits in your wardrobe that are elegant and can be worn in a professional setting.
Also, have a simple but effective skincare routine.
And if there is anything you want to do to improve your appearance, just go for it.
10. Invest in yourself by having goals
Dreaming is good but not enough.
To turn your dreams to reality, you need to set goals.
Make goals and create detailed plans to achieve them.
You will be doing your future self a favour by working on your goals from today.
You may also like:
50 daily habits to improve your life
How to stop being lazy and become insanely productive
How to get unstuck: 10 simple ways to get your life back on track.